Shake Your Body
Sean Hayes Lyrics
The fear
is
inside
The fear
is
inside
the body
The fear
inside
The enemy
in me
The enemy
is
in me
Take a look
outside
take a look
outside
you'll never find
it
The fear
the enemy
inside
inside of me
shake your body
Contributed by Andrew J. Suggest a correction in the comments below.
To comment on specific lyrics,
highlight them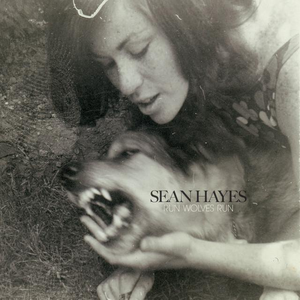 Sean Hayes (born Sean Padrick Hayes on August 27, 1969, in New York city) is an American singer-songwriter. He began playing traditional American and Irish music with a band called the Boys of Bluehill.

Much like the man himself, Hayes' musical sensibilities defy easy categorization. Just because there's a banjo featured in a track, don't expect it to sound Appalachian -- and certainly don't expect that recurring tuba to have anything to do with Sousa and his severely metered marches.
Read Full Bio
Sean Hayes (born Sean Padrick Hayes on August 27, 1969, in New York city) is an American singer-songwriter. He began playing traditional American and Irish music with a band called the Boys of Bluehill.

Much like the man himself, Hayes' musical sensibilities defy easy categorization. Just because there's a banjo featured in a track, don't expect it to sound Appalachian -- and certainly don't expect that recurring tuba to have anything to do with Sousa and his severely metered marches. With his new album "Big Black Hole and the Little Baby Star", the North Carolina-bred, San Francisco-rooted artist continues to embrace the multifarious, channeling Billie Holiday in her more melancholy moments (Fucked Me Right Up) or hitting the pavement with broken-hearted, wild eyed friends who take strength in numbers (Calling All Cars). With subject matter that ranges from polka dot panties to innocent death row inmates, it's best to keep an ear cocked to sort out Hayes' lyrics. A masterful songwriter and fingerpicker, the singer plays guitar, mandolin, and banjo on the album.

Etienne de Rocher mans the piano, bass, keyboards and backup harmony vocals, and Ches Smith supplies percussion. Ara Anderson, who's added his horns to Tom Waits' and Jolie Holland's albums, adds some powerful oomph on trumpet and tuba. Hayes says that the process for getting this fourth record together has been "totally organic - - it has to do with time, and how the sound changes because of it, as well as with the people you play with."

A little over a year ago, while playing a warehouse show for local arts and culture mag Kitchen Sink, Hayes bumped into fellow musician de Rocher. It was a fortuitous meeting. De Rocher invited Hayes to record a few songs at his garage studio, and Hayes eventually recorded the whole of Big Black Hole there. Thanks in part to de Rocher's production, the album's sound is a departure from his previous discs. Now, Hayes sounds a little less folky, a little more languid and groovy, as if he loosened the knot on his hobo tie after tossing back a few Don Julios -- a better approximation of his live shows.. - Elka Karl
Genre not found
Artist not found
Album not found
Search results not found
Song not found