Aruba, Jamaica, oh I want to take ya
Bermuda, Bahama, come on pretty mama
Key Largo, Montego, baby why don't we go, Jamaica
Off the Florida Keys, there's a place called Kokomo
That's where you want to go to get away from it all
Bodies in the sand, tropical drink melting in your hand
We'll be falling in love to the rhythm of a steel drum band
Down in Kokomo
Aruba, Jamaica, oh I want to take you to
Bermuda, Bahama, come on pretty mama
Key Largo, Montego, baby why don't we go
oh I want to take you down to
Kokomo, we'll get there fast and then we'll take it slow
That's where we want to go, way down in Kokomo
Martinique, that Montserrat mystique
We'll put out to sea and we'll perfect our chemistry
And by and by we'll defy a little bit of gravity
Afternoon delight, cocktails and moonlit nights
That dreamy look in your eye, give me a tropical contact high
Way down in Kokomo
Aruba, Jamaica, oh I want to take you to
Bermuda, Bahama, come on pretty mama
Key Largo, Montego, baby why don't we go
oh I want to take you down to
Kokomo, we'll get there fast and then we'll take it slow
That's where we want to go, way down in Kokomo
Port au Prince, I want to catch a glimpse
Everybody knows a little place like Kokomo
Now if you want to go and get away from it all
Go down to Kokomo
Aruba, Jamaica, oh I want to take you to
Bermuda, Bahama, come on pretty mama
Key Largo, Montego, baby why don't we go
oh I want to take you down to
Kokomo, we'll get there fast and then we'll take it slow
That's where we want to go, way down in Kokomo
Aruba, Jamaica, oh I want to take you to
Bermuda, Bahama, come on pretty mama
Key Largo, Montego, baby why don't we go
Lyrics © Walt Disney Music Company
Written by: Michael Edward Love, Terry Melcher, Scott Mckenzie, John Phillips

Lyrics Licensed & Provided by LyricFind
To comment on specific lyrics,
highlight them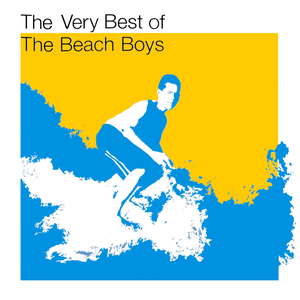 Kokomo was released in 1988 on the soundtrack Cocktail starring Tom Cruise and on their Still Crusin' album in the same year. It was a number one song in USA, Japan and Australia.

Before "Kokomo," the last US #1 for The Beach Boys was "Good Vibrations" in 1966. At 22 years, it was the longest any act had gone between US #1 hits until Cher topped the charts with "Believe" in 1999. Her previous #1 hit was "Dark Lady" in 1974, setting the new record at 25 years.
Genre not found
Artist not found
Album not found
Search results not found
Song not found