Heyyyyy
Send my baby home again
Put her on a homeward train
I'll be waiting there (you know I'm waitin')
Heyyyyy
Send my baby home again
Make her see it's hurtin' me
Whenever she's not by my side (you know I'm waiting)
Send my baby back home to me tonight
I'm awful lonely
When she is faraway
I love her only
She makes my life much sweeter
So if you should meet her
Sayyyyyy
Say I need her home again
Never let her roam again
Wanna her in my arms (you know I'm waitin')
Heyyyyy
Send my baby home again
Tell her about the way I tried
The days I cried to be with her (you know I'm waitin')
Send my baby back home to me
Show her how it's going to be
Send my baby back home to me right now
Oooh oooh ee oooh oooh
Send my baby back home to me right now
Send my baby home
Need my baby back home (now)
Send my baby home
Need my baby back home (now)
Send my baby home
Need my baby back home (now)
Send my baby home
Need my baby back
Contributed by Jasmine M. Suggest a correction in the comments below.
To comment on specific lyrics,
highlight them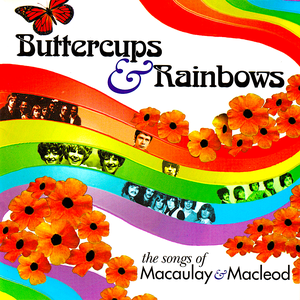 The Flying Machine was a British pop band, which was in 1969, renamed from Pinkerton's Assorted Colours.
The Flying Machine is best known for its major hit single in 1969, "Smile A Little Smile For Me", which peaked at number 5 on the U.S. Billboard Hot 100 chart (on Kapp Records' Congress record label) Their first record which was self titled was released by Janus Records in 1969. By 12 December that year they had sold a million copies of the record, and it was awarded a gold disc by the R.
Read Full Bio
The Flying Machine was a British pop band, which was in 1969, renamed from Pinkerton's Assorted Colours.
The Flying Machine is best known for its major hit single in 1969, "Smile A Little Smile For Me", which peaked at number 5 on the U.S. Billboard Hot 100 chart (on Kapp Records' Congress record label) Their first record which was self titled was released by Janus Records in 1969. By 12 December that year they had sold a million copies of the record, and it was awarded a gold disc by the R.I.A.A. [1] The song was penned by the songwriting pairing of Tony Macaulay and Geoff Stephens. Despite originating from the other side of the Atlantic Ocean, the record had no presence at all on the UK Singles Chart, despite its initial release there on Pye Records.

A follow-up single, a cover version of "Baby Make It Soon", first recorded by Marmalade, achieved the U.S. Hot 100 the following year, but the group reportedly grew frustrated with their pop-oriented style. A final single, "The Devil Has Possession Of Your Mind", suggested a change of direction, but the Flying Machine split up following its release.

Bassist Colman went on to a successful career as a session musician, record producer and BBC Radio disc jockey.

Band members

* Tony Newman (born 1947, Rugby, Warwickshire, England) - vocals, guitars
* Steve Jones (born 1946, Coventry) - guitars, vocals
* Sam Kempe (born 1946, Rugby) - vocals
* Stuart Colman (Ian Stuart Colman, Harrogate, Yorkshire, 19 December 1944 - 19 April 2018) - bass, electric piano
* Paul Wilkinson (born 1948, Coventry) – drums
* Edie Andrews (born 1945, Detroit, Michigan) - background vocals
Genre not found
Artist not found
Album not found
Search results not found
Song not found