Can't Feel My Face
The Weeknd Lyrics
And I know she'll be the death of me, at least we'll both be numb
And she'll always get the best of me, the worst is yet to come
But at least we'll both be beautiful and stay forever young
This I know, yeah, this I know
She told me, don't worry about it
She told me, don't worry no more
We both know we can't go without it
She told me you'll never be in love, oh, oh, woo
I can't feel my face when I'm with you
But I love it, but I love it, oh
I can't feel my face when I'm with you
But I love it, but I love it, oh
And I know she'll be the death of me, at least we'll both be numb
And she'll always get the best of me, the worst is yet to come
All the misery was necessary when we're deep in love
This I know (this I know, yeah), girl, I know
She told me, don't worry about it
She told me, don't worry no more
We both know we can't go without it
She told me you'll never be in love, oh, oh, woo (yeah, yeah, yeah)
I can't feel my face when I'm with you
But I love it, but I love it, oh
I can't feel my face when I'm with you (I can't feel my face)
But I love it (but I love it), but I love it, oh
I can't feel my face when I'm with you (I can't feel my face when I'm with you)
But I love it (but I love it, yeah), but I love it (but I love it, yeah), oh
I can't feel my face when I'm with you (I can't feel my face when I'm with you)
But I love it (but I love it), but I love it (girl, I love it), oh
Ooh, ooh
She told me, don't worry about it
She told me, don't worry no more
We both know we can't go without it (can't go)
She told me you'll never be in love, oh, oh
Woo
I can't feel my face when I'm with you (I can't feel my face, but)
But I love it (but I love it, yeah), but I love it (oh, I love it, yeah), oh
I can't feel my face when I'm with you (said, I can't feel my face, but)
But I love it (but I love it), but, I love it (girl, I love it), oh
(Hey) I can't feel my face when I'm with you (I can't feel my face when I'm with you)
But I love it (know I love it, yeah), but I love it (don't you think I, yeah)
I can't feel my face when I'm with you (I can't feel my face when I'm with you)
(I can't feel my face but)
But I love it (when I'm with you, baby), but I love it (said when I'm with you, baby)
I can't feel my fa-
Hey
Lyrics © BMG Rights Management, Universal Music Publishing Group, Kobalt Music Publishing Ltd., Warner Chappell Music, Inc.
Written by: Abel Tesfaye, Ali Payami, Max Martin, Peter Svensson, Savan Kotecha

Lyrics Licensed & Provided by LyricFind
To comment on specific lyrics,
highlight them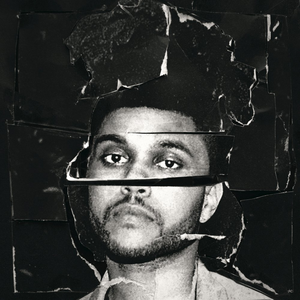 "Can't Feel My Face" is a song released under the artist The Weeknd. The song is sung and performed by Canadian singer, Abel Tesfaye. The song was written and produced by Max Martin and Ali Payami with additional songwriting from Savan Kotecha, Abel Tesfaye (The Weeknd) and Peter Svensson.

The song went number 1 in the charts of Australia (ARIA), Canada, Denmark, Iceland, New Zealand, South Africa and The US (Billboard Hot 100).
Genre not found
Artist not found
Album not found
Search results not found
Song not found