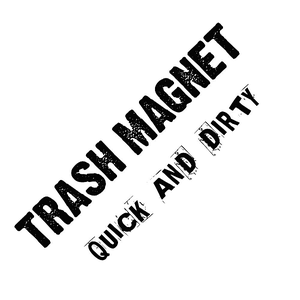 Trash Magnet started as a collaboration effort by seasoned musicians from the Seattle and Pittsburgh music scenes. They are a straight-up, down-and-dirty Rock quartet, with punk influences, sliding right into one's CD collection with such greats as Thin Lizzy, The Supersuckers, The Ramones, Social Distortion and so on.
Alot has taken place in the Trash Magnet camp since initially forming in 2008: Original guitarist, Ray "Gun" Wyland returned to Seattle
Read Full Bio
Trash Magnet started as a collaboration effort by seasoned musicians from the Seattle and Pittsburgh music scenes. They are a straight-up, down-and-dirty Rock quartet, with punk influences, sliding right into one's CD collection with such greats as Thin Lizzy, The Supersuckers, The Ramones, Social Distortion and so on.
Alot has taken place in the Trash Magnet camp since initially forming in 2008: Original guitarist, Ray "Gun" Wyland returned to Seattle, and bassist Dave "Pep" Perone also parted ways, ultimately making room for local veterans Rico Popp on bass, and Novocaine on guitar. 2010 saw Trash Magnet opening up for their idols, The Supersuckers, and in late 2010/early 2011, Trash Magnet released their self-produced debut album, "Quick And Dirty". The boys are currently enjoying a little summer R and R, and writing new material.

Be sure to look for "Quick And Dirty" on iTunes, Amazon, and most other major online music sites!
Genre not found
Artist not found
Album not found
Search results not found
Song not found