Here We Come
U-God Lyrics
(feat. INF-Black, Letha Face)
[Intro: INF-Black]
Gangster this and gangster that
Half of ya'll ain't gangstas, so hold that *gun shot* Blaow!
[U-God]
I got a deathwish, my playlist is wreckless
Almost famous but the natives gettin' restless
Leave 'em breathless, guess who popped up
With pile out, hear you talkin' like Wu's washed up
Squash what, I got balls and guts, more deluxe
The magnetic flux, in the all black tux'
And my back's all hushed, lead showers for you mutts
I devour the cuts with a power packed punch
And cowards I hunt, when I ride with my gun
I'm like a spoke on the wheel that glides on the drum
Through the, smoke I reveal, I'm the rising sun
That go through your shield, is he really that Hill?
Let the streets decide, with nerves of steel
Let the beats collide, with the death-defyin' skill
And beneath the sky, lurkin' network of strangers
That insert the danger with a touch of a finger
[Chorus: Letha Face (INF-Black)]
Oh no... watch... out... here... they... come
(Gangster this and gangster that
Half of ya'll ain't gangstas, so hold that *gun shot* Blaow!
Stand up... with... my... real... nig... gas
(Gangster this and gangster that
Half of ya'll ain't gangstas, so hold that *gun shot* Blaow!)
[INF-Black]
Yo, aiyo, I'm speakin' for myself, my feets on stealth
Fuck thirty deep, I'm in your hood for delf
Blowin' trees with your main squeeze countin' my shells
As I feed the clips to the T, handle it well
Never been the one to front, son, my history's swell
Tell you how it's gon' be, what it was and what it is
Catch you in your sleep, thug, now your memory lives
The streets get the buzz, no love, them same thugs snitch, bitch
Learned you was livewire, mafia lie
You get wired, by real gangstas and big buyers
Messin' with fire, you ought to leave town
Son, there's rules to this game, and these lames wanna be down
Bringin' all clothes, most fold when it go down
4-5 pounds out the gate, nigga, slow down
I recognize real, and it ain't how you sound
It's the shit that you feel when I'm bustin' the pound
[Chorus]
[Hook: INF-Black]
Niggaz keep talkin', better keep walkin'
Walk the block frontin', you ain't sayin' nothin'
You ain't poppin' nothin', you ain't cuttin' nottin'
Son, stop stuntin', before I start dumpin'
[Letha Face]
I apply your bones to the grindstone, to roam on the block with the chrome
Son I smack you out your rhinestones, holmes
I zone where the average man is not permitted to stand
Unless you got that thang, in your hands
Screamin' fans wanna touch me, groupies wanna fuck me
And crabs that don't wanna see me make it, try to bust me
Trust me, I got my shit on cock
So now I'm ready to rock you on the spot and put you in a human Ziploc
With the clip in his lock, and my hand over my heart
I swear to be my brother's keeper, til death do us part
The truest darts spoken in broken language, got you soakin' wet
Like a bottle of Dutch juice, with the mint leaves
Nigga please, the trigger squeeze in every direction
Blood is similar to viral effects, enter your section
And my posession is a deadly weapon
This pen that I use, to bang a hole in your neck, nigga, you suspect
[Chorus]
Contributed by Savannah D. Suggest a correction in the comments below.
To comment on specific lyrics,
highlight them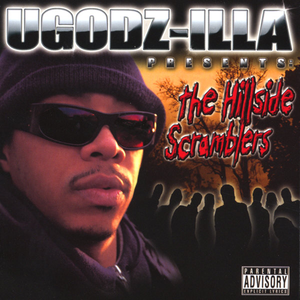 Lamont Jody Hawkins, better known as U-God, is an American rapper and member of the multi platinum hip hop collective, Wu-Tang Clan with over 12 million records sold worldwide. He has been with the group since its inception, and has been known for coming with strong verses on Clan albums as well as other members solo albums.

U-God was born in Brownsville, Brooklyn, New York. However he moved to Staten Island, New York as a youth. He was originally a beatboxer for clan affiliate Cappadonna
Read Full Bio
Lamont Jody Hawkins, better known as U-God, is an American rapper and member of the multi platinum hip hop collective, Wu-Tang Clan with over 12 million records sold worldwide. He has been with the group since its inception, and has been known for coming with strong verses on Clan albums as well as other members solo albums.

U-God was born in Brownsville, Brooklyn, New York. However he moved to Staten Island, New York as a youth. He was originally a beatboxer for clan affiliate Cappadonna, as well as being well known friends with future members Method Man, Inspectah Deck, and Raekwon. Sometime before the members united, U-God was mentored in rap by Cappadonna. He soon became friends with RZA and Ghostface Killah, and he began rhyming under the alias Golden Arms, based on the kung-fu movie The Kid with The Golden Arms. Later on narcotics possession prevented him from featuring heavily on the group's debut album Enter the Wu-Tang (36 Chambers), his input on the seminal LP consisting of only a short bridge on the group's debut single "Protect Ya Neck" in 1992 as well as the famous opening verse of "Da Mystery of Chessboxin'". Nevertheless, after his release he quickly became known to fans for his rugged flow and bass-like voice on Wu tracks such as "Winter Warz", "Knuckleheadz", "Investigative Reports", and "Black Jesus". He was featured heavily on the group's second album Wu-Tang Forever on which he was one of only four of the group to get a solo track - "Black Shampoo" (While the others being Inspectah Deck with "The City", Ol' Dirty Bastard with "Dog Shit" and RZA with "Sunshower"; clan affiliate and singer Tekitha sang 'Second Coming' solo). Around this time his young son was accidentally shot and injured, an ordeal the rapper documented on the Wu-Tang Clan track "A Better Tomorrow". He appeared with all the clan members during the VH1 Hip-Hop Honors, as well as on tour for the release of Wu Tang Clan's latest album, 8 Diagrams. U-God released his third studio album Dopium in 2009 and touring around the globe in support of 8 Diagrams. He released his fourth studio album Keynote Speaker in 2013.

Name: U-God
Real Name: Lamont Hawkins
Web: www.myspace.com/ugod
Genre not found
Artist not found
Album not found
Search results not found
Song not found