Have I Told You Lately
Van Morrison Lyrics
Have I told you lately that I love you
Have I told you there's no one above you
Fill my heart with gladness
Take away my sadness
Ease my troubles, that's what you do
Oh the morning sun in all its glory
Greets the day with hope and comfort too
And you fill my life with laughter
You can make it better
Ease my troubles that's what you do
There's a love that's divine
And it's yours and it's mine
Like the sun
At the end of the day
We should give thanks and pray to the One
Have I told you lately that I love you
Have I told you there's no one above you
Fill my heart with gladness
Take away my sadness
Ease my troubles, that's what you do
There's a love that's divine
And it's yours and it's mine
And it shines like the sun
At the end of the day we will give thanks and pray to the One
Have I told you lately that I love you
Have I told you there's no one above you
Fill my heart with gladness
Take away my sadness
Ease my troubles, that's what you do
Take away my sadness
Fill my life with gladness
Ease my troubles that's what you do
Fill my life with gladness
Take away my sadness
Ease my troubles that's what you do
Lyrics © Wixen Music Publishing, BMG Rights Management
Written by: Van Morrison

Lyrics Licensed & Provided by LyricFind
To comment on specific lyrics,
highlight them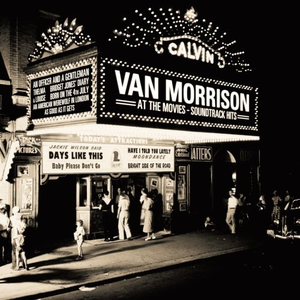 This song is classed as one of the most romantic songs ever written. A correct and apt description as the lyrics are truly beautiful and very meaningful, romance at its best...Van Morrison at his best.
It works on two levels- individual love and spiritual love and can be applied to either God or your personal love. Magnificent.
Genre not found
Artist not found
Album not found
Search results not found
Song not found