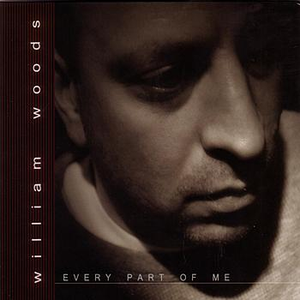 William Woods - Biography

The past few years have been very good for adult contemporary pianist/composer William Woods . His second CD, 'Cobalt Blue', was released to critical acclaim and picked up a Smoothie Award along the way. In addition, the first track lifted for radio play, 'Blue Me Down', was included by WJZW DJ Al Santos in his 2004 Top 50 Year End Countdown. His third release, the Top 40's 'Every Part Of Me', his first on the Whaling City Sound label received rave reviews including JazzTimes
Read Full Bio
William Woods - Biography

The past few years have been very good for adult contemporary pianist/composer William Woods . His second CD, 'Cobalt Blue', was released to critical acclaim and picked up a Smoothie Award along the way. In addition, the first track lifted for radio play, 'Blue Me Down', was included by WJZW DJ Al Santos in his 2004 Top 50 Year End Countdown. His third release, the Top 40's 'Every Part Of Me', his first on the Whaling City Sound label received rave reviews including JazzTimes, spent four months on the smooth jazz charts and was featured on the Music Choice cable network. Building on his success and momentum, he released his fourth and most compelling CD to date, 'The Hear and Now' on Whaling City Sound in September 2006.

Given that he is the son of professional violinist Lee Kanter, it's not surprising that Woods, who was born in Englewood, New Jersey, started out on strings. However at the age of nine he discovered a much greater affinity for piano and developed a passion for both improvisation and composition. A tragic side note to his musical development was written when, as a student of New York City composer and musicologist, Ernest Lubin, he arrived one day for class to find that his instructor had been murdered. He was able to move on from this horror and pursued his studies at Juilliard where he first performed some of his original works.

Woods graduated from Princeton and from Albert Einstein College of Medicine in New York. He works as a radiation oncologist treating cancer patients and, over the years, has found a satisfying balance between the rigorous schedule of a physician and the process of jazz composition and recording.

His music has been likened to 'an edgy brand of adult contemporary jazz that exists somewhere between a hip Boney James and a cerebral David Benoit' but this summation completely misses the point of where William Woods is at. Certainly there is some Benoit in there and at times a little Culbertson too but what Woods brings to the party is smooth jazz for grown ups and as such is far closer to Bob James or the sound of Fourplay.

'The Hear and Now' features Woods on piano and keyboards, Denny Jiosa on Guitar, Jeffrey Scott Wills on saxophone, Chris Kent on electric bass, Alana Rocklin on acoustic bass, Derico Watson on drums and Glen Caruba on percussion. Having touched down on the national charts, the CD made the New Age Sampler Top 20 list for October. The music provides a fresh approach to smooth jazz combining beauty, passion, grace and energy. Best of all, 50% of profits from the CD will go to Habitat for Humanity.
Genre not found
Artist not found
Album not found
Search results not found
Song not found
We have lyrics for 'Under the Radar' by these artists:



Abney Park Nobody saw our sails on the horizon Nobody heard propellers…
Adrian Belew In the hissing airwaves If you listen carefully You can un…
Erica Buettner You're sorry about the weather, and you don't know why you a…
Feel Through the dark I search again For a universal refrain Lost…
Joe Bonamassa You were sinking lower, Just to ride a little high. You we…
Kayak We met on neutral ground, but before I knew Your troops…
Kins I wanna' be wiser Knowledge in my hands Confidence is absent…
Little Feat I close my eyes and try to remember Lookin back on…
Massari They never see me coming under the radar So I lay…
Primal Fear May lighting strike me As I roam the blood red skies I…
Simply Waiting Sneak under the radar past top security swirling in shadows…
Sister 7 Your hands are strong, their rings of silver You kiss mama…
Sister Seven Your hands are strong, their rings of silver You kiss mama…
Slowcoaster I'm up against a wall The walls are closing in…
The Junior Varsity Well I thought we were smart We got caught again Isn't it…
Tragedy Discarded rubbish left to dissolve like a castaway Stamped…
Volcanoless In Canada She rains the blame, helps out the devils name To drain…



We have lyrics for these tracks by William Woods:



Every Part of Me The way you know me The way you love me It's so…

The lyrics can frequently be found in the comments below, by filtering for lyric videos or browsing the comments in the different videos below.