Ginseng Strip 2002
Yung Lean Lyrics
Jump to: Overall Meaning | Line by Line Meaning
2003
Arizona iced out boys
Yung Leandoer, shawty
Emotional boys, 2001
Emotional shawties in this bitch
Makaveli
Bitches come and go, bruh
But you know I stay
Bitches come and go, bruh
But you know I stay
Got my balls licked
By a Zooey Deschanel look-alike cocaine addict
Razor blade to your head
Conflict, I'm a contradicted shit
Peeing on old people's houses is an inflict
2003 shit
This ain't no splitting bills shit
I'ma peel banana skids
While listening to R Kelly's greatest hits
Yung Lean in the club
For some morphine (morphine)
Yung Lean up in the club
For some morphine (morphine)
Popping pills like zits
While someone vomits on your mosquito tits
Slitting wrists while dark evil spirits like Slytherin
Slither in with tricks, I'm sick
Acid trip makes my spitting sick
And makes me start hitting chicks
Knitting thick, shitting quick, fitting dick
Like transmitting shit with an AIDS stick
You're gay as fuck like a fish stick
Tequila shots and salt licks
Getting balls in your face like a free kick
Yung Lean stays motherfuckin' freaky, bitch
Yung Lean in the club
For some morphine (morphine)
Yung Lean up in the club
For some morphine (morphine)
Rotten teeth like Gargamel
Cast a spell, you keep on tryin' to yell
But your dead body stinks worse than my S'well
Well, Lean expels diagrams as if they were made in Excel
Fuck fat hoes like Adele
Get my dick stuck inside a lamp shell
Get it out with sperm cells and hair gel
Swim in Mexico, mademoiselle
Point and laugh while he fell
Who's laughing now, now that I'm explosive like Alfred Nobel
Yung Lean only attracts an older clientele
Very well, bitch
Overall Meaning
The lyrics to Yung Lean's song "Ginseng Strip 2002" are full of contradictory and nonsensical imagery, creating a disjointed but emotive narrative. The song starts with Yung Lean declaring himself as an emotional person, surrounded by a group of similarly emotional friends. He then describes how people come and go in his life, but he remains constant. The verse then takes a surreal turn as Yung Lean describes getting his balls licked by a cocaine addict who looks like Zooey Deschanel, before veering back into the contrast between conflict and contradiction.
The chorus then kicks in with Yung Lean seeking solace in drugs, specifically morphine. He imagines a party scene where people are popping pills and vomiting on each other, with references to self-harm and dark spirits. The verse that follows is full of wordplay and absurdity, with references to rotten teeth, spells, Excel diagrams, and Adele. The song ends with Yung Lean seemingly triumphant, declaring that he only attracts an older clientele, but doing so with a hint of sadness.
The lyrics to "Ginseng Strip 2002" are open to interpretation, and Yung Lean himself has been coy about their meaning. They are full of contradictions and non-sequiturs, but together they paint a portrait of a young man in emotional turmoil, trying to find solace in drugs and surreal imagery. The song was a breakout hit for Yung Lean, and has become an anthem for the sadboy movement that he helped popularize.

Line by Line Meaning
2003
The setting of the song, indicating that it is set in the early 2000s.
Arizona iced out boys
Refers to the expensive jewelry and style of the time, specifically in Arizona.
Yung Leandoer, shawty
Yung Lean confidently addresses himself in the third person, announcing his presence and importance.
Emotional boys, 2001
A reference to the artist's early years and his emotional state at that time.
Emotional shawties in this bitch
Acknowledging the emotional nature of those present and their importance in the artist's life.
Makaveli
A reference to Tupac Shakur's alter ego, who was known for his aggressive nature and controversial lyrics.
Bitches come and go, bruh
A statement indicating that the artist is not attached to just one woman and enjoys being uncommitted.
But you know I stay
Although the artist is not attached to one woman, he remains a constant figure in their lives.
Got my balls licked
An explicit reference to oral sex that is meant to shock the listener.
By a Zooey Deschanel look-alike cocaine addict
The woman that performed the explicit act resembles an actress known for her unconventional beauty and quirky style, and is assumed to be a drug user.
Razor blade to your head
A threat of physical harm to the listener.
Conflict, I'm a contradicted shit
The artist acknowledges that he is contradictory and that he has personal conflicts.
Peeing on old people's houses is an inflict
The artist implies that he has performed inappropriate or offensive actions in the past.
2003 shit
A reminder of the time period that the song is set in and an indication of nostalgia.
This ain't no splitting bills shit
The artist is not interested in sharing expenses in a relationship or friendship.
I'ma peel banana skids
The artist will perform random and potentially destructive actions.
While listening to R Kelly's greatest hits
A reflection of the artist's musical taste and the time period in which this type of music was popular.
Popping pills like zits
The artist is referencing drug use, specifically the casual use of pills as though they are not significant.
While someone vomits on your mosquito tits
The artist is engaging in vulgar language to exaggerate the grotesque nature of the situation.
Slitting wrists while dark evil spirits like Slytherin
The artist is referencing self-harm and dark feelings, as well as imaginary creatures from the Harry Potter series.
Slither in with tricks, I'm sick
Subtle wordplay that combines the Harry Potter imagery with the artist's own sickness and craftiness.
Acid trip makes my spitting sick
The artist suggests that his use of LSD enhances his artistic abilities or makes him more creative.
And makes me start hitting chicks
The artist is admitting to domestic violence or physical abuse against women.
Knitting thick, shitting quick, fitting dick
The artist is using wordplay to create a series of vulgar and provocative phrases.
Like transmitting shit with an AIDS stick
The artist is suggesting that his actions are as dangerous and infectious as the HIV virus.
You're gay as fuck like a fish stick
The artist is using homophobic language to insult or offend a listener.
Tequila shots and salt licks
A reference to hard drinking and drug use that was common in the time period when the song is set.
Getting balls in your face like a free kick
An explicit reference to sexual acts that is meant to shock or offend the listener.
Yung Lean stays motherfuckin' freaky, bitch
The artist is declaring his unusual and provocative nature, and challenging anyone who disagrees with him.
For some morphine (morphine)
Repetition of a line from earlier in the song as the hook or refrain of the song.
Rotten teeth like Gargamel
The artist is referencing a character from the Smurfs cartoon and exaggerating his own decay or decayed state.
Cast a spell, you keep on tryin' to yell
A continuation of the Smurfs reference, with the artist suggesting that he has cast a spell that makes someone speechless or powerless.
But your dead body stinks worse than my S'well
The artist is suggesting that he has murdered someone and that the smell of their dead body is offensive.
Well, Lean expels diagrams as if they were made in Excel
The artist is boasting about his intelligence and skill with technology or data visualization.
Fuck fat hoes like Adele
The artist is using vulgar language to insult Adele and women who are not conventionally attractive.
Get my dick stuck inside a lamp shell
The artist is referencing an absurd and impossible sexual act to shock the listener.
Get it out with sperm cells and hair gel
The artist continues the graphic sexual reference, suggesting that he has found a way to remove his penis from the lamp.
Swim in Mexico, mademoiselle
The artist is referencing a common vacation destination and using foreign words or phrases for effect.
Point and laugh while he fell
The artist is describing a situation where someone falls or is injured and other people find it entertaining or amusing.
Who's laughing now, now that I'm explosive like Alfred Nobel
The artist is referencing the inventor of dynamite and suggesting that he himself (Lean) is equally destructive or powerful.
Yung Lean only attracts an older clientele
The artist is suggesting that he has mature or sophisticated fans, and is not concerned with appealing to younger listeners.
Very well, bitch
The artist concludes the song with a dismissive statement, expressing confidence and dominance.
Lyrics © Sony/ATV Music Publishing LLC
Written by: Carl-Mikael Berlander, Jonatan Leandoer Hastad

Lyrics Licensed & Provided by LyricFind
To comment on or correct specific content,
highlight it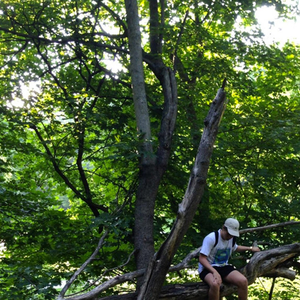 Sadboy anthem, very emotional track with multiple references to things that were popular in the year 2002. This is the song that got things popping for Lean and the boys. Leandoer wrote this song when he was only 15 years of age.
Genre not found
Artist not found
Album not found
Search results not found
Song not found