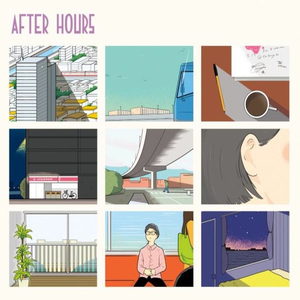 Siamese Cats (シャムキャッツ) is a Japanese rock band formed in 2009. The members are Tomoyuki Natsume (夏目知幸, vocals/guitar), Shin'ichi Sugawara (菅原慎一, guitar/vocals), Tomoyuki Ôtsuka (大塚智之, bass/backup vocals) and (藤村頼正, drums/backup vocals).
Genre not found
Artist not found
Album not found
Search results not found
Song not found
We have lyrics for 'FENCE' by these artists:



BLACKFIRE A fence divides a people A people divide themselves Trying n…
Josh Jacobson It's been two months since I met you You waited all…
Michael Barr All my friends are dead, I put their heads up on…
Soda Shop I never thought I'll get to meet someone like you are you…



We have lyrics for these tracks by シャムキャッツ:



Girl At The Bus Stop バスを待つ彼女はなんだかちょっとくたびれて お母さんのこととか保険のこととか 色々ね 風に舞う髪を撫でて耳にかけると そ…

The lyrics can frequently be found in the comments below, by filtering for lyric videos or browsing the comments in the different videos below.