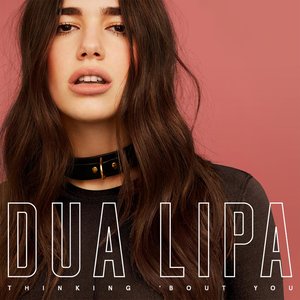 Born on August 22, 1995 in England, Dua Lipa is the daughter of refugee parents. She was born in London, where she grew up part of her life, but saw everything change when as a child she moved back to her parents' homeland.
While still in her teens, she returned to the capital alone, inspired by her singer father to pursue an artistic life.

Dua Lipa is writing her name in the music industry, and the numbers can prove it. Dua gained attention from the specialized media as an artist after the release of his debut album in 2017
Read Full Bio
Born on August 22, 1995 in England, Dua Lipa is the daughter of refugee parents. She was born in London, where she grew up part of her life, but saw everything change when as a child she moved back to her parents' homeland.
While still in her teens, she returned to the capital alone, inspired by her singer father to pursue an artistic life.

Dua Lipa is writing her name in the music industry, and the numbers can prove it. Dua gained attention from the specialized media as an artist after the release of his debut album in 2017, he who takes his own name as a title. It won third position on the UK Albums Chart and featured eight singles. "New Rules" and "IDGAF" have become global hits, reaching the number 1 position in countries such as Australia, Belgium, Ireland, USA and the United Kingdom, as well as reaching the top ten positions in more than 30 countries. The album later received 5 nominations at the BRIT Awards, an important British Grammy award.

But Lipa's great success would even come in her second album "Future Nostalgia", which made the promising young woman a true pillar of world pop music. Having hits such as "Don't start now", "Break my heart" and "Levitating" the album was the most played on Spotify in 2021 and secured a Grammy for pop vocal album and was present among the nominations for album of the year.

The British phenomenon has captured an all-time record on the Billboard Hot 100, all thanks to the success of "Levitating". The track became the only single by a female artist to go 33 weeks on the chart, being the only female act to achieve the feat. Months later, the same track became the biggest hit of 2021 in the United States, proving once and for all that the disputed #1 position on the Billboard hot 100 doesn't define success.
Genre not found
Artist not found
Album not found
Search results not found
Song not found
Thinking 'Bout You
Dua Lipa Lyrics
3 A.M. and my neighbors hate me
Music blasting, shaking these walls
This time Mary Jane won't save me
I've been working later, I've been drinking stronger
I've been smoking deeper but the memories won't stop
I can't stop thinking 'bout you
I can't stop thinking 'bout you
I can't get high, I can't get by, I can't get through
I can't stop thinking 'bout you
Like poison coursing through me
So clear my vision is blurred
The haze won't put my mind at ease
I've been sleeping later, I've been breathing stronger
I've been digging deeper but the memories won't stop
I can't stop thinking 'bout you
I can't stop thinking 'bout you
I can't get high, I can't get by, I can't get through
I can't stop thinking 'bout you
I want you all
Say it before you run out of time
I want you all
Say it before it's too late
I want you all
Say what I am feeling now
I want you all
Waiting is insane
I can't stop thinking 'bout you
I can't stop thinking 'bout you
I can't get high, I can't get by, I can't get through
I can't stop thinking 'bout you
I can't stop thinking 'bout you
I can't get high, I can't get by, I can't get through
I can't stop thinking 'bout you
Lyrics © Universal Music Publishing Group, Peermusic Publishing
Written by: Dua Lipa, Adam Stuart Argyle

Lyrics Licensed & Provided by LyricFind
To comment on specific lyrics,
highlight them