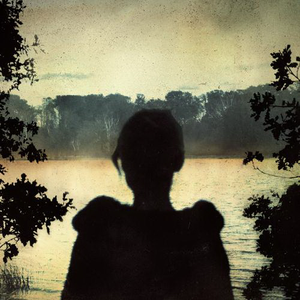 Deadwing is the eighth studio album by British progressive rock band Porcupine Tree, first released on March 28, 2005. It quickly became the band's best selling album to date (though was later surpassed by Fear of a Blank Planet). The album is based on a screenplay written by Steven Wilson and Mike Bennion, and is essentially a ghost story. Given its narrative, most fans have dubbed this a concept album. Wilson has expressed the intention to eventually have this film script made into a movie. The album includes collaborations with King Crimson's Adrian Belew (who plays guitar solos on tracks
Read Full Bio
Deadwing is the eighth studio album by British progressive rock band Porcupine Tree, first released on March 28, 2005. It quickly became the band's best selling album to date (though was later surpassed by Fear of a Blank Planet). The album is based on a screenplay written by Steven Wilson and Mike Bennion, and is essentially a ghost story. Given its narrative, most fans have dubbed this a concept album. Wilson has expressed the intention to eventually have this film script made into a movie.

The album includes collaborations with King Crimson's Adrian Belew (who plays guitar solos on tracks 1 and 4), and Opeth's Mikael Åkerfeldt (who adds vocal harmonies on tracks 1, 3 and 5, as well as the second guitar solo on track 5).

The complete concept and story has never been entirely announced by the band, and this is likely due to Wilson's intentions of attempting to turn this into a movie, and not wanting to spoil any portions of the story. Some fans have speculated at the plot based on extensive listening to the album, though there has been no official statement regarding its true meaning.

Wilson said it is a surreal "ghost story," and "the idea's ultimately that this album will form a kind of companion with the feature film." He stated that David Lynch and Stanley Kubrick were major influences for the filmscript.

On September 1, 2006, Steven Wilson announced in his blog that Mike Bennion (Co-writer of the Deadwing screenplay) had released the first fifteen pages of the story. It is available for reading on Mike Bennion's myspace blog and on the Deadwing microsite (albeit in a near-illegible format. Unfortunately the site was closed down at the end of September 2007). The filmscript thus far has made several connections to the album in various ways; such as a reference to the line in Mellotron Scratch 'A tiny flame inside my hand' and to the artwork in the album's cover insert (more specifically the page with the lyrics to "Halo" scrawled in it).
Genre not found
Artist not found
Album not found
Search results not found
Song not found
Something warm and soft just passed through here
It took the precious things that I hold dearer
It rifles through the cling and disappears
The creeping darkness makes the small hours clearer
Like a cancer scare
In a dentist chair
Sucking in the air
Wire across the stair
Kicking down the door
At your local store
When your world of bore
Forces through the floor
Unexpected news
Wearing high-heeled shoes
Blowing out the fuse
Paying all your dues
Tempering lullaby
Like a fractured tie
It's a worthless lie
To the public eye
I don't take waifs and strays back home with me
My bleeding heart does not extend to charity
Yes I'd have to say I like my premise, see
Did you know you're on closed-circuit TV?
To smile at me
And a dream you had
Of your mom and dad
On a beach somewhere
And the boys aren't there
With the cancer threat
In a cigarette
Tempering lullaby
Find a place to hide
And from the yellow windows of the last train
A specter from the next life breathes his bargain of pain
I look with you into the speeding black rain
Afraid to touch someone, afraid to ask her for a name
And in the morning when I find I've lost you
I throw a window open wide and step through
Lyrics © Universal Music Publishing Group, Downtown Music Publishing, Warner Chappell Music, Inc.
Written by: COLIN EDWIN BALCH, GAVIN RICHARD HARRISON, RICHARD BARBIERI, STEVEN WILSON

Lyrics Licensed & Provided by LyricFind
To comment on specific lyrics,
highlight them