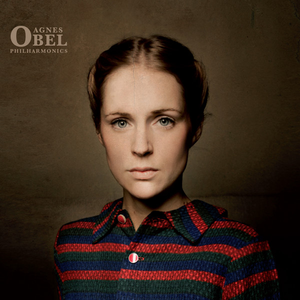 Agnes Caroline Thaarup Obel (born 1981) is a Danish singer-songwriter. Her first…
Read Full Bio ↴
Agnes Caroline Thaarup Obel (born 1981) is a Danish singer-songwriter. Her first album, Philharmonics, was released by PIAS Recordings on 4 October 2010 in Denmark, Norway, Germany and other European countries. Since February 2011, Philharmonics is certified gold. On September 30th 2013, she released her second album Aventine.

Agnes Obel was born Agnes Caroline Thaarup Obel in 1981. Living in Copenhagen, and coming from a musician family, Agnes Obel learned piano at a very young age. Her mother used to play Bartók and Chopin at the piano. During her childhood, Agnes Obel found inspiration in Jan Johansson's work. Johansson's songs, European folk tunes done in a jazzy style, have influenced the young musician a lot.

She attended high school at Det frie Gymnasium and university at Roskilde University.

At the age of seven, Agnes Obel worked in a little band where she used to sing and play bass guitar. The group appeared in a festival and even recorded some titles.

Later, and with the help of Danish musician and producer Elton Theander, Obel founded the Copenhagen based band Sohio. After few years of collaboration, Obel debuted as a solo singer with her first album Philharmonics (2010).

Agnes Obel writes, plays, sings, records and produces all her material herself.

She is influenced by artists such as Roy Orbison, Joni Mitchell, PJ Harvey and also by the French composers Claude Debussy, Maurice Ravel and Eric Satie.

Obel lives in Berlin.

Website: http://agnesobel.com
Jump to: Overall Meaning ↴ Line by Line Meaning ↴
Over the hill
I will be waiting on for you
I won't pretend
That you don't mean nothing to me
Come now
Come now
Come back now
Come back now
The doubt will creep
And crawl in on you
The dark can leap
And fall upon you
Come back now
Come back now
Let it be
Let it go
Let it fall
Let it blow
Let it come
Let it go
Let it fall
We will know
Overall Meaning
"Over the Hill" by Agnes Obel is a hauntingly beautiful song that speaks to the heart of longing for someone who is no longer there. The opening line "Over the hill, I will be waiting on for you" is a clear reference to waiting for someone to return. The singer makes it clear that she won't pretend that the person doesn't mean anything to her, which further emphasizes the sense of longing and attachment.
The chorus is a repetition of the phrase "Come now, come back now," which can be seen as an almost desperate plea for the person to return. The singer acknowledges that doubt can "creep and crawl in on you" and that darkness can "leap and fall upon you", but still urges the person to come back.
The final stanza is a message of acceptance and surrender. The singer acknowledges that sometimes things just have to be let go, allowed to fall, and to be blown away. The repeated refrain of "Let it be, let it go, let it fall, let it blow" is not only a reflection of the impermanence of life, but also a message of hope. The singer assumes that the return of the person they are waiting for will bring clarity and understanding.

Line by Line Meaning
Over the hill
I'll be waiting for you on the other side of this obstacle
I will be waiting on for you
I'll wait patiently for you
I won't pretend
I won't deceive myself into thinking that you mean nothing to me
That you don't mean nothing to me
You actually mean something to me
Come now
I urge you to come back to me
Come back now
Please return to me
The doubt will creep
You'll start to question things
And crawl in on you
You'll feel uncertain and uneasy
The dark can leap
The unknown can be frightening
And fall upon you
You might feel overwhelmed
Let it be
Accept what happens
Let it go
Release your worries and fears
Let it fall
Allow things to happen as they may
Let it blow
Don't hold on too tightly
Let it come
Accept what comes your way
Let it go
Release your worries and fears
Let it fall
Allow things to happen as they may
We will know
We'll figure it out as we go
Lyrics © Universal Music Publishing Group
Written by: Agnes Caroline Thaarup Obel

Lyrics Licensed & Provided by LyricFind
To comment on or correct specific content,
highlight it
Genre not found
Artist not found
Album not found
Search results not found
Song not found