It's okay in the day
I'm staying busy
Tied up enough so I don't have to wonder where is he
Got so sick of crying
So just lately
When I catch myself, I do a one-eighty
I stay up, clean the house
At least I'm not drinking
Run around just so I don't have to think about thinking
That silent sense of content
That everyone gets
Just disappears 'soon as the sun sets
He's fierce in my dreams, seizing my guts
He floats me with dread
Soaked in soul
He swims in my eyes by the bed
Pour myself over him
Moon spilling in
And I wake up alone
If I was my heart
I'd rather be restless
The second I stop, the sleep catches up
And I'm breathless
'Cause this ache in my chest
As my day is done now
The dark covers me, and I cannot run now
My blood running cold
I stand before him (before him, I)
It's all I can do to assure him (assure him)
When he comes to me
I drip for him tonight
Drowning in me, we bathe under blue light
He's fierce in my dreams, seizing my guts
He floats me with dread
Soaked in soul
He swims in my eyes by the bed
Pour myself over him
Moon spilling in
And I wake up alone
And I wake up alone
And I wake up alone
And I wake up alone
Lyrics © CONCORD MUSIC PUBLISHING LLC, Sony/ATV Music Publishing LLC
Written by: Amy Winehouse, Paul O'duffy

Lyrics Licensed & Provided by LyricFind
To comment on specific lyrics,
highlight them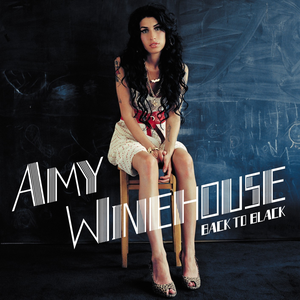 In "Wake Up Alone", Amy Winehouse soulfully sings about her desire for a man's love, and lays bare her struggles with depression and alcohol within the lyrics.

The song appears on Amy Winehouse's second and final studio album before her untimely death, Back to Black. A one-take demo of the song also appears on her posthumous compilation album, Lioness: Hidden Treasures.

Winehouse describes being deeply in love with a man and being unable to control her intense feelings for him, even after a break-up.
Read Full Bio
In "Wake Up Alone", Amy Winehouse soulfully sings about her desire for a man's love, and lays bare her struggles with depression and alcohol within the lyrics.

The song appears on Amy Winehouse's second and final studio album before her untimely death, Back to Black. A one-take demo of the song also appears on her posthumous compilation album, Lioness: Hidden Treasures.

Winehouse describes being deeply in love with a man and being unable to control her intense feelings for him, even after a break-up. The man she sings about is presumably her then-on again/off again boyfriend Blake Fielder-Civil, who was known to have a tumultuous relationship with Winehouse.

She had spent a month in British record producer Paul O'Duffy's North London studio working on tracks for what would become the Back to Black album. This was the first song recorded during the sessions and the only track that made it onto the album
Genre not found
Artist not found
Album not found
Search results not found
Song not found