Give me a smile to remember
Show how you really care
With whispers of love and affection
And a kiss for my memory to share
I′m leaving tonight with the notion
I'm taking the midnight flight
Give me one final word of devotion
So I can take it with me in the night
Missing you I feel compelled to return dear
Missing you will be the easy part
Missing you I feel as though you′d be right here
Cause I carry you away in my heart
I'm in love with your wonderful warmth
I'm in love because you understand
That leaving is never a problem
Because returning is a part of the plan
Now since I′ve come home to the kisses
I sparkle and smile and love dear
Like something knew, a knew me and you
This love is gonna last again
Missing you I feel compelled to return dear
Missing you will be the easy part
Missing you I feel as though you′d be right here
Cause I carry you away in my heart.
Writer(s): Matthew Wilder

Contributed by Austin E. Suggest a correction in the comments below.
To comment on specific lyrics,
highlight them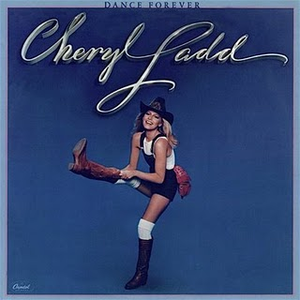 Cheryl Ladd, best known for her role in Charlie's Angels, recorded albums in the 70s/early 80s. Her albums were Cheryl Ladd, Dance Forever and Take A Chance. Her singing was especially popular in Japan.
Genre not found
Artist not found
Album not found
Search results not found
Song not found