Never Le Nkemise 1
Die Antwoord Lyrics
Never Le Nkemise
Never Le Nkemise
I'm indestructible, gangster number one
Play now, cry later
The harder they come, the harder they fall (hos)
You can't stop me
You can try, but you won't survive
Cause I'm a motherfuckin' ninja
Zef Side Represent, you're fuckin' with the best
Ninja
The with kaffir
Ja jou naaiers
Clit fucker
Dungeon/dungeon/dungeon
Looks like I'm gonna need my
That black lock nine millimeter
Every day's like bulletproof vest time
When you're rollin' through the motherfuckin' Zef Side
And now we don't stop at the roadblocks
In the day look around three-sixty degrees
If you bustin' the motherfuckin' doughnut
I'm not even trusting a roadblock
I'll pigs bust caps in the back of your head
Bang, now you're dead
What you gonna do, huh?
Maybe go run tell Zuma?
He doesn't give a fuck
That's why we keep it motherfuckin' gangsta
I'm not scared of you
But you motherfuckin' scared of me
Yeah, the Ninja has become the enemy
I'm indestructible, gangster number one
Play now, cry later
The harder they come, the harder they fall (hos)
You can't stop me
You can try, but you won't survive
'Cause I'm a motherfuckin' ninja
If you don't like funerals, don't kick sand in a Ninja's face
Lyrics © Kobalt Music Publishing Ltd.
Written by: ANRI VISSER, JUSTIN DE NOBREGA, WATKIN JONES

Lyrics Licensed & Provided by LyricFind
To comment on specific lyrics,
highlight them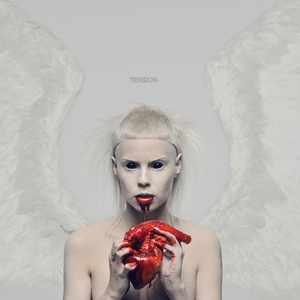 Die Antwoord (Afrikaans for "The Answer") is a South African rap-rave group formed in Cape Town in 2008. The group was formed by rappers Ninja and Yolandi Visser (stylized as ¥O-LANDI VI$$ER), and God (formerly referred to as DJ Hi-Tek). Die Antwoord's image is based on a counterculture movement known as zef in South Africa.
Genre not found
Artist not found
Album not found
Search results not found
Song not found