Starry, starry night
Paint your palette blue and grey
Look out on a summer's day
With eyes that know the darkness in my soul
Shadows on the hills
Sketch the trees and the daffodils
Catch the breeze and the winter chills
In colors on the snowy linen land
Now I understand
What you tried to say to me
And how you suffered for your sanity
And how you tried to set them free
They would not listen, they did not know how
Perhaps they'll listen now
Starry, starry night
Flaming flowers that brightly blaze
Swirling clouds in violet haze
Reflect in Vincent's eyes of china blue
Colors changing hue
Morning fields of amber grain
Weathered faces lined in pain
Are soothed beneath the artist's loving hand
Now I understand
What you tried to say to me
And how you suffered for your sanity
And how you tried to set them free
They would not listen, they did not know how
Perhaps they'll listen now
For they could not love you
But still your love was true
And when no hope was left in sight
On that starry, starry night
You took your life, as lovers often do
But I could have told you, Vincent
This world was never meant for one
As beautiful as you
Starry, starry night
Portraits hung in empty halls
Frameless heads on nameless walls
With eyes that watch the world and can't forget
Like the strangers that you've met
The ragged men in ragged clothes
A silver thorn, a bloody rose
Lie crushed and broken on the virgin snow
Now I think I know
What you tried to say to me
And how you suffered for your sanity
And how you tried to set them free
They would not listen, they're not listening still
Perhaps they never will
Lyrics © CONSALAD CO., Ltd., Universal Music Publishing Group
Written by: Don McLean

Lyrics Licensed & Provided by LyricFind
To comment on specific lyrics,
highlight them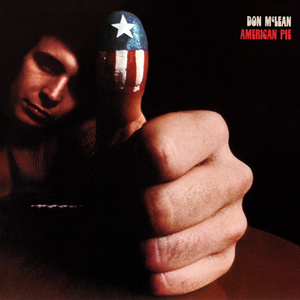 "Vincent" is a song by Don McLean written as a tribute to Vincent van Gogh. It is also known by its opening line, "Starry Starry Night", a reference to van Gogh's painting The Starry Night. The song also describes different paintings done by the artist.

McLean wrote the lyrics in 1971 after reading a book about the life of the artist.
The following year, the song became the number one hit in the U.K. and No. 12 in the U.S.

In 2000, PBS aired Don McLean: Starry, Starry Night, a concert special that was filmed in Austin, Texas.
Read Full Bio
"Vincent" is a song by Don McLean written as a tribute to Vincent van Gogh. It is also known by its opening line, "Starry Starry Night", a reference to van Gogh's painting The Starry Night. The song also describes different paintings done by the artist.

McLean wrote the lyrics in 1971 after reading a book about the life of the artist.
The following year, the song became the number one hit in the U.K. and No. 12 in the U.S.

In 2000, PBS aired Don McLean: Starry, Starry Night, a concert special that was filmed in Austin, Texas.

The song clearly demonstrates a deep-seated admiration for not only the work of van Gogh, but also for the man himself. The song includes references to his landscape works, in lines such as "sketch the trees and the daffodils" and "morning fields of amber grain" - which describe the amber wheat that features in several paintings. There are also several lines that may allude to van Gogh's self portraits: perhaps in "weathered faces lined in pain / are soothed beneath the artist's loving hand", McLean is suggesting that van Gogh may have found some sort of consolation in creating portraits of himself. There is, too, a single line describing van Gogh's most famous set of works, Sunflowers. "Flaming flowers that brightly blaze" draws not only on the luminous orange and yellow colours of the painting, but also creates powerful images of the sun itself, flaming and blazing, being contained within the flowers and the painting.

In each chorus, McLean pays tribute to Van Gogh by reflecting on his lack of recognition: "They would not listen / they did not know how / perhaps they'll listen now," except in the final verse, McLean says "They would not listen / They're not listening still / Perhaps they never will." This is the story of van Gogh: unrecognised as an artist until after his death. The lyrics suggest that van Gogh was trying to "set [people] free" with the message in his work. McLean feels that this message was made clear to him: "And now I understand what you tried to say to me," he sings. Perhaps it is this eventual understanding that inspired McLean to write the song.

It is also thought that the song intends to portray van Gogh's tough relationship with his family. They were a wealthy family who did not accept him for his schizophrenia ("for they could not love you") and never understood his will to help the poor. It is thought that van Gogh felt that in killing himself he would make the point to his parents. This is seen in the line "Perhaps they'll listen now." Many believe that the song is a touching tribute to van Gogh in respect of the hardship he faced with regards to his mental illness and his admirable good natured ways.

There are also references to van Gogh's sanity and his suicide. Throughout his life, van Gogh was plagued with mental disorders, particularly depression. He "suffered for his sanity" and eventually "took [his] life, as lovers often do." The word "lover" puts into context how McLean saw the relationship of van Gogh with his art - a relationship of love. This love was strong enough for van Gogh to persevere with his art even without acceptance from his contemporaries: "For they could not love you, but still your love was true."

There is a great lyrics translation in german on http://www.swr.de/swr1/rp/musik/songbook/-/id=446740/nid=446740/did=598410/1a6wjpg/index.html
Genre not found
Artist not found
Album not found
Search results not found
Song not found