Hey hello well I'ma tell you somethin about yo' motherfuckin self mayne
Fuck you nigga! You you left the family out
You got so much money you just lookin out for everymotherfuckinbodyelse
I'm livin in a motherfuckin basement
But we lost the house down there
Man fuck you! You know what?
Youse a sorry punk, uh rapper-ass pussy-ass motherfucker
Come come see me, come see me bitch!
You ah you you're ah you weak, you weak, you're weak bitch!!
Now come see me, come see Big Time Watts... muh'fucker!
And then you left the family out
You had you had money
You had money to get that muh'fucker out the, the big house
But youse a sorry motherfucker man!
I don't really don't wanna see you man, cause you know why?
'Cause I might knock the fuck out you
You my nephew man but you know what?
You're a pain in the ass muh'fucker
Got me livin in a muh'fuckin basement now
Fuck yo' self! Go fuck yourself
And go fuck your friends, and whoever you is
'Cause you a bitch ass muh'fucker
Man I'm the man the role in this bitch
Fuck you you punk!
You're a punk no good motherfucker man
Freddie I thought you was better than that man
You're a weak muh'fucker man
Dude you soft! Motherfucker Freddie
You got money [drunken slurring] your damn self
Man fuck you! You [slurring] I hate yo' God damn guts, dick
Don't call me, don't call my number no muh'fuckin more
You BITCH!!
Lyrics © O/B/O APRA/AMCOS

Lyrics Licensed & Provided by LyricFind
To comment on specific lyrics,
highlight them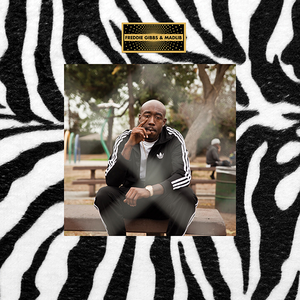 MadGibbs is an American hip hop duo formed in San Francisco, California. The duo is composed of Gary, Indiana-based Freddie Gibbs rapping and Oxnard, California native Madlib producing. They formed MadGibbs in late 2011 and have released four extended plays (EPs) under that name, and later two studio albums, Piñata in 2014, and Bandana in 2019, credited as Freddie Gibbs & Madlib.
Genre not found
Artist not found
Album not found
Search results not found
Song not found