Shy
But painfully aware
She cries
No feeling in the air
Left
With nothing but a glance
Wish
For better circumstance
This is for her
So that she understands
Someone cares
This is for her
To let it all go
Be happy again
Cold
Lonely thoughts arise
Knows
Where the demons hide
She
Wants to be ok
No
Longer be afraid
This is for her
Fly away with me
Let her be free
This is for her
To let it all go
Be happy again
This is for her
This is for her
This is for her
Lyrics © O/B/O APRA AMCOS

Lyrics Licensed & Provided by LyricFind
To comment on specific lyrics,
highlight them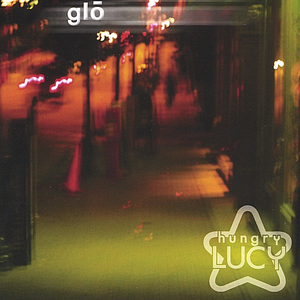 Hungry Lucy was a darkwave band from Cincinnati, OH, United States, started by chance in 1998 when War-N Harrison (Fishtank No. 9) was asked to contribute to a Depeche Mode tribute album. War-N asked vocalist/lyricist Christa Belle to record vocals for the song "Blue Dress". The couple realized that they worked together so well and Hungry Lucy was born.

After spending a year writing and recording, the Autumn of 2000 saw the release of Hungry Lucy's debut album, "Apparitions".
Read Full Bio
Hungry Lucy was a darkwave band from Cincinnati, OH, United States, started by chance in 1998 when War-N Harrison (Fishtank No. 9) was asked to contribute to a Depeche Mode tribute album. War-N asked vocalist/lyricist Christa Belle to record vocals for the song "Blue Dress". The couple realized that they worked together so well and Hungry Lucy was born.

After spending a year writing and recording, the Autumn of 2000 saw the release of Hungry Lucy's debut album, "Apparitions". The album garnered much attention across the US and Europe for its combination of pop song structures, trip hop grooves and Christa's haunting vocals & other-worldly lyrics. The attention to their debut CD lead to a licensing deal with Belgian label Alfa Matrix and subsequent European release of "Apparitions:Revisited" in Fall of 2001.

After spending Spring and early summer of 2002 performing live, Hungry Lucy completed their next full length album entitled "Glo". Glo captures all the elements that Hungry Lucy are known for while continuing to explore other genres such as jazz, blues and europop. Once again, the album received critical acclaim and glowing reviews worldwide and expanded Hungry Lucy's reach to a much wider audience.

In the Summer of 2003, Hungry Lucy embarked on a tour with Pittsburgh's ThouShaltNot across the Western and Midwest regions of the United States. This gave people a chance to hear, as well as see, what Hungry Lucy is all about. True to form, Hungry Lucy delivered stunning performances along with synchronized video accompanyment. Several one-off shows in late 2003 / early 2004 (including performances with Cruxshadows & Wolfsheim) followed.

In Spring of 2004, it was time to head back into the studio and capture the new material Hungry Lucy had compiled over the preceding months. The result, Hungry Lucy"s third full-length CD, "To Kill a King" was released in Nov. 2004 to critical acclaim from both fans and the media alike, debuting at #9 on the French Alternative Charts in January, 2005. In addition to college and club DJ exposure, "To Kill a King" has been featured on Public Radio programs such as PRI's "Echoes" and the X-Star Network's "Audiosyncracies". The album brilliantly displays Hungry Lucy"s passion for musical contrast and clever songwriting for which this duo is known.

Hungry Lucy released their fourth album, "Pulse of the Earth", in 2010.

In October 2013, Christa Belle and War-N separated, disbanding Hungry Lucy.

Official website: http://www.hungrylucy.com
Genre not found
Artist not found
Album not found
Search results not found
Song not found