Someone to Love
Jon B. Lyrics
Don't even like to think about it
I don't now what I would do without it
I only know I live and breath for your love
Baby you come to me in my time of need
When I needed you, you were there for me
Baby, the love from you is what you got me through
It's because of you I was able to
Give my heart again, you gave me
Chorus)
Someone to love
Someone to touch
Someone to hold
Oh someone to know
Someone to love
Someone to trust
Someone to hold
Oh someone to know
I thought I'd never love again
I though my life was over and
I didn't want to face nor even see another day
Suddenly form nowhere, baby you appeared
You dried my tears, you cared for me
Baby you love for me, truly rescued me
It's because of you, I was able to
Fall in love again, you gave me
For long in my life, I wouldn't let love inside
But I swallowed my pride the day you arrived
Now that your by my side
Everything is alright
It's because of you I was able to
Give my heart again, you gave me
Lyrics © Sony/ATV Music Publishing LLC
Written by: KENNETH EDMONDS

Lyrics Licensed & Provided by LyricFind
To comment on specific lyrics,
highlight them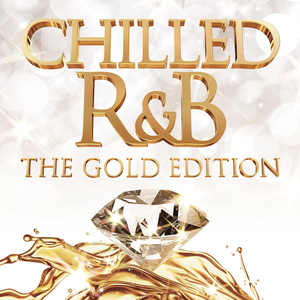 Someone to Love (feat. Babyface)
Jonathan David Buck (born on 11, November, 1974), better known as Jon B., is a Grammy-nominated R&B singer-songwriter from Providence, Rhode Island, United States. His debut album, 1995's gold-certified "Bonafide," was particularly notable for the song "Someone To Love," a duet with Babyface. The single was a #7 hit on the US R&B charts. He has since released "Cool Relax," "Pleasures U Like," "Stronger Everyday," "Helpless Romantic," and his latest album "Comfortable Swagg." His sound is a mixture of R&B/Soul with elements of Hip-Hop and Pop.
Read Full Bio
Jonathan David Buck (born on 11, November, 1974), better known as Jon B., is a Grammy-nominated R&B singer-songwriter from Providence, Rhode Island, United States. His debut album, 1995's gold-certified "Bonafide," was particularly notable for the song "Someone To Love," a duet with Babyface. The single was a #7 hit on the US R&B charts. He has since released "Cool Relax," "Pleasures U Like," "Stronger Everyday," "Helpless Romantic," and his latest album "Comfortable Swagg." His sound is a mixture of R&B/Soul with elements of Hip-Hop and Pop.

Sites: Twitter & JonBworld.com
Genre not found
Artist not found
Album not found
Search results not found
Song not found