Looks like a ladies' night tonight
One more time you've let me down and one more time I hide
I spent so long getting it right
I wanted so much to see you, I wanted to show them why
Fools, they thought I was alright
They couldn't see that I was dying inside
Fools, don't turn on the light
I can't bear to see their faces when they see me fall to pieces
Another lonely day to pass
Every second takes an hour, each one seems the last
And though it may not seem so bad
With the time that we are wasting is racing by so fast
Fools, they thought I was alright
They couldn't see that I was dying inside
Fools, don't turn on the light
I can't bear to see their faces when they see me fall to pieces
Another ladies' night tonight
One more time you've let me down and one more time I hide
Looks like I locked it up so tight
Even you didn't see me falling, you didn't watch me fight
Fool, you thought I was alright
You couldn't see that I was dying inside
Fool, don't turn on the light
I can't bear to see you stumble, when you see my strength has crumbled
Fool, you thought I was alright
You couldn't see that I was dying inside
Fools, please don't turn on the light
I can't bear to see your faces
When you see me fall to pieces
Contributed by Zachary P. Suggest a correction in the comments below.
To comment on specific lyrics,
highlight them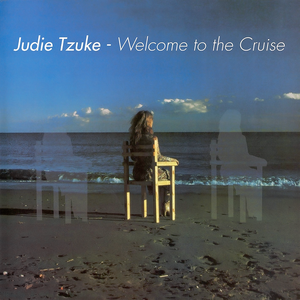 Judie Tzuke (born Judie Myers, 3 April 1956, in London) is an English singer/songwriter. She is most well known for her 1979 hit "Stay With Me Till Dawn", which reached no.16 on the UK Singles Chart.

After an education in the arts, music and drama, by the age of 15, Tzuke spent most of her time writing poems which she turned into songs and playing folk clubs, accompanying herself on acoustic guitar. She went to Island Records to try and get a record deal and after she'd played two songs was asked if she had any more.
Read Full Bio
Judie Tzuke (born Judie Myers, 3 April 1956, in London) is an English singer/songwriter. She is most well known for her 1979 hit "Stay With Me Till Dawn", which reached no.16 on the UK Singles Chart.

After an education in the arts, music and drama, by the age of 15, Tzuke spent most of her time writing poems which she turned into songs and playing folk clubs, accompanying herself on acoustic guitar. She went to Island Records to try and get a record deal and after she'd played two songs was asked if she had any more. She replied that she had twenty, which she didn't, and they asked her to come back and record them the following week. She didn't return, but their interest made her realise that she could have a career in music.

In 1977 Tzuke went to see managing director David Croker at Elton John's label 'Rocket Records' as their motto was "a label for artists". She played them a few songs, one of which was "Stay with Me Till Dawn" and was immediately signed to the new label. Judie and collaborator Mike Paxman spent the next six months or so recording her first album Welcome to the Cruise at Air Studios in London, with producer John Punter.

The first single was released in the summer of 1978, entitled "For You" and was greeted with great critical acclaim and substantial air-play but only reached the top 40.

This was to all change with the release of the Welcome to the Cruise album and the single "Stay with Me Till Dawn". The song stayed in the UK charts for 16 weeks, and she made three live appearances on Top of the Pops. The song became a firm favourite and is still played regularly on radio in the U.K. It has appeared on dozens of compilation albums and regularly appears in lists of all time most popular songs.

With the success of her debut album, Judie and Mike put together the first Judie Tzuke band. Paul Muggleton on guitar and backing vocals and Bob Noble on keyboards, along with bass player John Edwards and drummer Jeff Rich.

Tzuke and her band then toured for the next 18 months and made her second album Sportscar at Virgin's Manor studios, in Oxfordshire.

In 1980, Tzuke and her band toured America for three months as support to Elton John. The tour was well received, but during the tour Elton John decided to change the US distribution for his Rocket label from MCA to the new Geffin label. MCA consequently decided to stop all tour support and promotion for the acts on the Rocket label, which meant that Judie was playing to huge audiences, including 450,000 people in New York's Central Park, but no-one knew who she was and her records were not available in the shops.

She recorded her third album I Am the Phoenix, followed by another lengthy UK tour which culminated in appearances headlining the Glastonbury CND Festival and some summer festivals in Europe. She then made the decision to leave Rocket and to sign with Chrysalis Records.

Judie was by this time selling out halls all over the UK and in parts of Europe. Her next album Shoot the Moon was recorded mainly at Rockfield studios in Wales and was released in 1982.

During the spring tour two sell out shows at the Hammersmith Odeon (now The Carling Apollo) were recorded and later that year the acclaimed live album Roadnoise was released.

Judie, Mike and Paul wrote new songs and went to Mayfair studios in London to record her fifth album, augmenting her stage band with a number of other musicians.

Throughout the late 80s and 90s, Judie has continued to record and tour, and has set up her own record label. In addition, she is now successfully writing songs for other artists.
www.tzuke.com
Genre not found
Artist not found
Album not found
Search results not found
Song not found