Heartache, heartbreak, pain
That's the only song we sing
That's the only thing life seems to bring, yeah
But tonight, we going to a place few speak of
Great Grandmamma and Granddaddy love, yeah
Illegal love yeah, and the is outta control
Too many broken homes that know, it gets hard y'all
And that's why we gotta take it to God y'all
Love each other now
Oh your sister, your brother now
Butta, don't let go
You need a dose of that heavy love
You can't move it, you can't shake it
You can't beat it, you can't take it
It's unchanging, heavy love
It ain't changing, heavy love
So much power, so much patience
It's a love, so amazing
It ain't moving, heavy love
It ain't breaking, heavy love
I wanna live in a world where
Fathers and daughters, fathers and sons
Are coming up together as one, yeah
In a place where two people who know that they knew one another
Not only fall in love yeah, but stay in love yeah
Hey now, at times when you're hurtin' the worst
That's when love feels the best, yeah
That's when it matters the most yeah
So find your lover, find your friend
Tell that one you love that you need him yeah
Give him a dose of that heavy love
You can't move it, you can't shake it
You can't beat it, you can't take it
It's unchanging, heavy love
It ain't changing, heavy love
So much power, so much patience
It's a love, so amazing
It ain't moving, heavy love
It ain't breaking, heavy love
Talkin' bout' that 20 year, 30 year, 40 year love
That's the power of the, heavy love
So much power, heavy love
I'm talking bout' that one, that only
Loving you my whole life,
That's the love, heavy love
Heavy love, heavy love
You can't move it, you can't shake it
You can't beat it, you can't take it
It's unchanging, heavy love
It ain't changing, heavy love
So much power, so much patience
It's a love, so amazing
It ain't moving, heavy love
It ain't breaking, heavy love
Lyrics © BMG Rights Management, Sony/ATV Music Publishing LLC
Written by: KORTNEY POLLARD, DERNST EMILE II

Lyrics Licensed & Provided by LyricFind
To comment on specific lyrics,
highlight them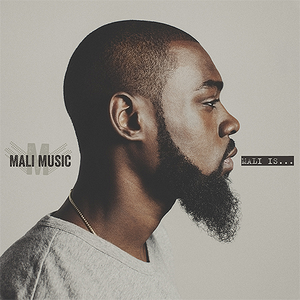 Jamaal "Mali Music" Pollard was born on January 12, 1988 in Phoenix, AZ. The Savannah based singer, songwriter, producer is breaking out of conventional gospel music. Mali Music began playing piano at age 5 and wrote his first song at age 8 and has been actively pursuing his music ministry and career ever since adding acoustic guitar and electric bass to his instrumental proficiency. Mali Music's love for music is largely influenced by legendary artist Sam Cooke and Otis Redding.
Read Full Bio
Jamaal "Mali Music" Pollard was born on January 12, 1988 in Phoenix, AZ. The Savannah based singer, songwriter, producer is breaking out of conventional gospel music. Mali Music began playing piano at age 5 and wrote his first song at age 8 and has been actively pursuing his music ministry and career ever since adding acoustic guitar and electric bass to his instrumental proficiency. Mali Music's love for music is largely influenced by legendary artist Sam Cooke and Otis Redding. Mali Music's sound is heavily inspired by the work of music geniuses Bilal and D'Angelo…free, boundless and uninhibited.

Mali Music serves as Minister of Music at Faith on the Move Ministries and though he remains unrestricted as a musician and artist, his passion lies in creating powerful, effective Christian lifestyle music that crosses genres and seeps to the core of people.

http://www.malimusicnote.com/
Genre not found
Artist not found
Album not found
Search results not found
Song not found