The Unquiet Grave
Papa M Lyrics
The wind blew up the wind blew down
It brought some drops of rain
My own true love is only one
And she in the grave has lain
Ah weep your tear and make a moan
As many a lover may
And sit and grieve upon her grave
For a season and a day
And when the season's past and gone
The fair young maid did say
What man is weeping on my grave
The night and most the day
Tis I tis I my fair young love
That can no longer sleep
For want of a kiss of your darling lips
The day and night I seek
Cold clay I am my lips cold clay
To kiss them would be wrong
For if you go against God's law
Your time will not be long
See there see there the sun has set
The day has past for e'er
You cannot bring it back again
By means foul or fair
See there alas the garden green
Where often we did walk
The fairest flower that e'er was seen
Is withered at the stalk
Our own hearts too will die my love
And like the stalk decay
So all that you can do my love
Is to wait your dying day
Lyrics © O/B/O APRA AMCOS

Lyrics Licensed & Provided by LyricFind
To comment on specific lyrics,
highlight them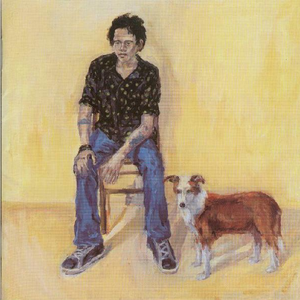 Papa M is the moniker of David Pajo, an American musician, originally from Louisville, Kentucky, United States. He first started guitaring in the early 1980s, going on to win cult recognition with the pioneering post-rock outfit Slint (1986-1990). During the 1990s, Pajo played with King Kong, The Palace Brothers, Stereolab, Royal Trux, The For Carnation, Tortoise and Bonnie 'Prince' Billy. He is also featured on many of their early records.

In 1995, Pajo started the M franchise, issuing a single and a split single in short order.
Read Full Bio
Papa M is the moniker of David Pajo, an American musician, originally from Louisville, Kentucky, United States. He first started guitaring in the early 1980s, going on to win cult recognition with the pioneering post-rock outfit Slint (1986-1990). During the 1990s, Pajo played with King Kong, The Palace Brothers, Stereolab, Royal Trux, The For Carnation, Tortoise and Bonnie 'Prince' Billy. He is also featured on many of their early records.

In 1995, Pajo started the M franchise, issuing a single and a split single in short order. As Aerial M, he released several singles, a self-titled album and a remix album. As Papa M, he produced three full-length albums, the first of them, Live from a Shark Cage, in 1999.

In 2002, Pajo joined Billy Corgan's Zwan, with whom he released an album and toured the world for two years. It was during this time that he started the Papa M singles series.

Hole of Burning Alms appeared in 2004 - to date, the last Papa M record. This collected Aerial M and Papa M sides to form another long-playing link in the M chain.

Since then, he has recorded as Pajo. His self-titled first release came in the summer of 2005 - a collection of solo recordings made on the road. He then released the home recording 1968, as part of a Pajo trilogy. The final album was Scream With Me, a collection of acoustic Misfits covers. This album was only released on vinyl and download. He has played live as Pajo very sparingly, a few dates dotted around the globe.

http://www.davidpajo.com
Genre not found
Artist not found
Album not found
Search results not found
Song not found