Well you only need the light when it's burning low
Only miss the sun when it starts to snow
Only know you love her when you let her go
Only know you've been high when you're feeling low
Only hate the road when you're missing home
Only know you love her when you let her go
And you let her go
Staring at the bottom of your glass
Hoping one day you'll make a dream last
Dreams come slow, go so fast
You see her when you close your eyes
Maybe one day you'll understand why
Everything you touch, oh it dies
But you only need the light when it's burning low
Only miss the sun when it starts to snow
Only know you love her when you let her go
Only know you've been high when you're feeling low
Only hate the road when you're missing home
Only know you love her when you let her go
Staring at the ceiling in the dark
Same old empty feeling in your heart
'Cause love comes slow and it goes so fast
Well you see her when you fall asleep
Never to touch and never to keep
'Cause you loved her too much and dive too deep
Well you only need the light when it's burning low
Only miss the sun when it starts to snow
Only know you love her when you let her go
Only know you've been high when you're feeling low
Only hate the road when you're missing home
Only know you love her when you let her go
So let her go
Oh oh
let her go
Oh, mmh
You let her go
Well you only need the light when it's burning low
Only miss the sun when it starts to snow
Only know you love her when you let her go
Only know you've been high when you're feeling low
Only hate the road when you're missing home
Only know you love her when you let her go
And you let her go
Lyrics © BMG Rights Management, Universal Music Publishing Group, ONErpm, Warner Chappell Music, Inc.
Written by: Michael David Rosenberg

Lyrics Licensed & Provided by LyricFind
To comment on specific lyrics,
highlight them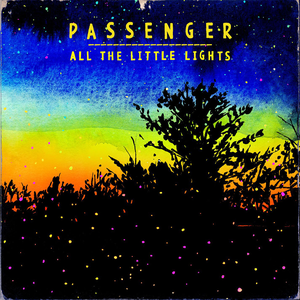 There are at least six artists and bands who have performed with the name "Passenger". The following order is loosely based on the last.fm statistics.


1. A Brighton (UK) based alternative folk band.
2. A Swedish alternative metal band including members of In Flames. Now filed under Passenger (SWE).
.3. A San José, Costa Rica hardcore/screamo band.
4. A Mesa, Arizona based acoustic rock band.
5. A rap artist from Texas.
6. An old alias of DJ Tiësto.
Read Full Bio
There are at least six artists and bands who have performed with the name "Passenger". The following order is loosely based on the last.fm statistics.


1. A Brighton (UK) based alternative folk band.
2. A Swedish alternative metal band including members of In Flames. Now filed under Passenger (SWE).
.3. A San José, Costa Rica hardcore/screamo band.
4. A Mesa, Arizona based acoustic rock band.
5. A rap artist from Texas.
6. An old alias of DJ Tiësto.
7. A Chicago-based instrumental rock band.
8. A psytrance project of MFG's Guy Zukrel.


------------------------------
The brainchild of 26-year-old Brighton born singer/songwriter Mike Rosenberg, Passenger is redefining the troubadour for the 21st century. Formerly a five-piece band, Passenger has now pared back to basics, quite literally bringing music to the streets on a series of lengthy busking journeys across Australia, America and the United Kingdom. A classic journeyman musician, cut from the same mould as Van Morrison, Neil Young and John Prine, Passenger has the unique ability to move from the humorous to heartbreaking with every song.

After a year spent crisscrossing the UK and US with his debut album Wicked Man's Rest, Passenger's markedly stripped down and soulful second album Wide Eyes Blind Love was brought to the public as it was created: on the road. Setting up on street corners across the UK and Australia, Passenger halted passers by in their hundreds; all connecting to the mellifluous tones and powerfully hewn lyrics emanating from this lone figure and his guitar. This is music as Passenger means it to be, unvarnished and honest, just pure talent and powerful tunes that tap straight into the heart of the crowd.

Struck by the dynamic freedom of the troubadour life, Passenger developed the grass roots method of Wide Eyes Blind Love into the germ of a new album. Impressively and entirely self funded through busking income, Passenger set about recording a series of collaborations with musical friends met along the way. Flight Of The Crow is the remarkable result of Passenger's intrepid journey, with Australian artists Lior, Josh Pyke, Katie Noonan, Boy & Bear, Kate Miller Heidke, Philadelphia Grand Jury, Brian Campeau and Elana Stone, Matt Corby, Jess Chalker and Dead Letter Chorus all lending their voices to this serendipitous creative venture. Flight Of The Crow was recorded in Sydney's famous BJB studios over February and March of 2010, and co-produced by Berkfinger (AKA Simon Berkleman from Philadelphia Grand Jury).

As a second album born of the road, Flight Of The Crow speaks to the compelling quality of Passenger's music and the striking sincerity of his lyrics, both of which are matched by his dedication to this grass roots style of craftsmanship and collaboration. How utterly remarkable that a lone musician can travel the globe, and literally from the street, connect with some of Australia's finest musical talents to produce a self-funded album. This is the stuff of legend, with Passenger clearly evoking the humble, hardworking creativity of the troubadours of old.
www.myspace.com/passengerofficial
------------------------------
------------------------------
Passenger was formed in 1995 by Sten and Engelin. Both members wanted to do something that was not Thrash metal or Melodic death metal unlike the bands they played in. At its early stages the band was originally called "Cliff". Under the name Cliff they recorded two demos in Studio Fredman that were never released. After a break in the band and after Engelin was hired as a session guitarist for In Flames' Whoracle tour, Anders Fridén, the vocalist of In Flames showed interest in Passenger and joined the band.

In the year 2000 the band came back from its break and went on to record a demo. In 2001 the band recorded another demo in which early versions of the songs "Used", "In My Head", "Circus" and "Drowning City" were recorded. After a third demo the band finally recorded and released their debut album entitled Passenger. A video for "In Reverse" was also released.

Sten noted in February 2004 on their official website that they were in the process of recording their second album. However, since then, Fridén, lead vocalist of both Passenger and In Flames has been noted saying that he has very little time for the project, due to other commitments, and the group is currently on hold. In an interview with Fridén he stated that as soon as he gets a break from In Flames, he wants to get all the group together to record a second album for early 2010. This did however not happen as Anders continued touring with In Flames until October 2010 when they entered their studio to record their next album.

------------------------------
Passenger or PSNGR is an active hardcore/screamo band formed in San José, Costa Rica born in 2004. Their EP "Get OFF the Rails!" (tentative title) will be out in 20/01/09. Band members: Alejandro Pacheco (vocals & guitar), Grego Rojas (guitar), Andres Moraga (bass), Jose Vargas (drums). www.myspace.com/passenger
------------------------------

Passenger the acoustic rock band was formed in late 2000. They have a large archive of both original music and cover songs. They released their first pressed album, entitled "Four Letter Word", in September 2004 on indie label Crop Circle Records.

------------------------------

Passenger is an Austin, Texas based MC. Born in Massachusetts, he spent most of his younger days growing up in New York and Houston, Tx eventually moving to Austin, Tx in 1996 attending college to try his hand as a sound engineer. During these years, his musical versatility had him playing bass in an alternative rock band, singing in another side project, DJing house, jungle and hip hop music at various venues in Austin. Eventually he became a full time DJ for the reggae/ska/hiphop/punk band, Indofin, which he was a member for years touring the country. His love for hip hop provoked him to purchase an MPC and has been making beats and rhyming ever since. "The Brick In A Glass House", his debut album, contains production from Nozebleed, Lazerbeak (Doomtree), amongst others as well as his own and has guests from Austin's own Emcee, Justin Cook, Weezel, as well as a few others. Currently, you can find him playing shows around the Austin area and will begin to venturing out to other Texas cities. He is also working on putting together a live band to back him at shows and working on new material.

------------------------------

Passenger is also an old alias of DJ Tiësto. Tiësto only produced 2 tracks under his old Passenger-alias: "Blackspin" and "F.A.H.", both appearing on a record released on Momentum Records in 1996.

------------------------------

Passenger began winter of 2002 when guitarist dustin covert and bassist/vocalist david mata collaborated on the bands first full length "alive" an 8 song full length about a disoriented and dark but intriguing view of love and romance. the album explored dissonant melodies and agonizingly slow chord progressions with the use of mark sampson on drums and sam billen on piano. in 2003 passenger progressed to a four person line up with michael oberlin on drums and james demis on keyboards and sound and began to play various rock venues in chicago, illinois and used silent film to accompany their live performance. numerous line-up changes took effect during the next year and a half, but in 2005 the concrete line-up of Dustin Covert and David D'Antonio on guitars, David Mata on Bass and Samuel Vincent on drums was achieved. In winter of 2005 Passenger recorded "The Owls are Restless", a 2 hour and 40 minute concept record about an ancient war between owls and rabbits and was recorded and engineered by Steve Whitney in a warehouse in Aurora, Illinois. Shortly after the recording drummer Samuel Vincent tragically passed away. Without his talent and with the grief of losing a dear, dear friend the band decided it was impossible to continue performing the material or anything that involved Passenger. These unfortunate events occurred before "The Owls are Restless" was able to achieve any sort of record label attention, and when it finally did it was too late. The remaining musicians have continued creating in their band White Devil, named after the vintage moog synth/organ that Sam would play in collaboration with his drums in Passenger.
myspace.com/whitedevilchicago
Genre not found
Artist not found
Album not found
Search results not found
Song not found