Maman je ne chanterai pas mon enfance difficile
Car tu m'as toujours appris qu'il y avais bien plus faible, plus malheureux que soi
Cette vérité dans le timbre de ta voix a fait qu'aujourd'hui encore je n'ai rien oublié
Car depuis tout petit tu n'as cessé de m'aimer
Cette chanson est pour toi qui s'est sacrifiée pour moi
J'ai la chair de poule quand j'entends parler de Paul Cézanne
J'ai l'odeur de la fumée et la chaleur des flammes qui me remplit la tête
Purification ou tempête
Maman je ne me plains pas, tu sais que ça m'fait sourire
Les rivières et la G.C. trop de bons souvenirs
Les kilomètres à pieds, ça en use des paires de souliers
{Refrain:}
Maman, maman
Ma reine et mon roi à la fois
Maman, maman, personne d'autre que toi
Tu sais que je n'ai jamais vraiment digéré la vie scolaire
Même s'ils nous disaient que les lentilles nous donnaient du fer
Je sais pas pourquoi plus tard, j'ai détesté les épinards
Maman tu m'as appris à aimer la nature
Tu nous as toujours emmenés mais on n'avait pas de voiture
Tu connais les oiseaux, tu pêche à la main dans les ruisseaux
Tu m'as dit que le monde comptait des gens différents
Mais qu'ils avaient le même cÂœur, qu'ils avaient le même sang
Le même sang que nous
Maman, merci pour tout
Merci de m'avoir appris et montré que l'amour existait à l'air libre
Et même au milieu des tours
Ma mère, mon professeur
Pour se regarder à l'intérieur
{au Refrain}
(Merci à Johniobigood pour cettes paroles)
Contributed by Cole M. Suggest a correction in the comments below.
To comment on specific lyrics,
highlight them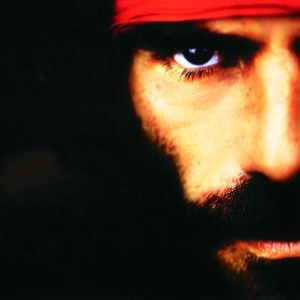 Pierpoljak

Pierpoljak, a French reggae star who has become known as the White Rasta, has not always espoused Rastafarism. Far from it, in fact. The singer has followed a fairly tortuous path to fame, with many ups and downs in his personal life, before achieving his current success.

Born in Paris on 7 September 1964, Pierpoljak (whose real name is Pierre) grew up in Colombes in the Paris suburbs. Pierre was a difficult adolescent who got into all sorts of trouble and in the mid-70s he got involved in the punk/skinhead movement.
Read Full Bio
Pierpoljak

Pierpoljak, a French reggae star who has become known as the White Rasta, has not always espoused Rastafarism. Far from it, in fact. The singer has followed a fairly tortuous path to fame, with many ups and downs in his personal life, before achieving his current success.

Born in Paris on 7 September 1964, Pierpoljak (whose real name is Pierre) grew up in Colombes in the Paris suburbs. Pierre was a difficult adolescent who got into all sorts of trouble and in the mid-70s he got involved in the punk/skinhead movement. It was around the same time that he took his first steps as a musician, playing bass with a local band called Samu 92. Pierre's passion for punk eventually led to him moving to London in 1981 where he threw himself into the violent, aggressive sound of the "No future" movement. Living in a squat in Stockwell, in south-west London, Pierre gradually came to discover reggae through his Jamaican-born neighbours, listening to the likes of Desmond Dekker and Toots and the Maytals. This proved to be a big musical revelation for him.

Pierre eventually returned to France and got into trouble with the authorities, ending up serving time in Fleury-Mérogis prison. When he got out of jail, the young adventurer decided to take to the high seas, travelling round the Caribbean. Pierre signed up as a member of the crew of a cargo ship and spent the next few years sailing round the French West Indies and the Dominican Republic (an island he grew particularly fond of).

On his return to France, Pierre took up his old musical activities once again and began to make a name for himself on the Paris underground scene, performing under the pseudonym Brada Peter, then Peter Pan. He managed to get two of his earliest tracks onto the 1994 compilation "Earthquake", an album which also featured up-and-coming reggae stars such as Saï Saï and Tonton David.

Success story

By 1991, Pierre - who, by that point, had changed his stage name to Pierpoljak - was living in the countryside with a wife and child to support. He had started writing and composing his own material in his home studio and his songs soon came to the attention of a major label, Barclay, who offered him a recording contract in 1995.

1996 saw the release of Pierpoljak's debut album, entirely recorded in the comfort of his own home. One of the songs on it, "La Music", ended up remixed by legendary reggae producer Clive Hunt and this boosted the success of Pierpoljak's album, giving it a second lease of life. A few months later, a new version of the album was released as "En Jamaïca", featuring a number of Jamaican DJs toasting on several tracks including "Annie" and "Touriste à Babylone." Meanwhile, Pierpoljak threw a great deal of time and energy into the live circuit, performing a hectic round of concerts and appearing at the famous Transmusicales festival in Rennes in 1997.

After the experience he had acquired in the studio and on the live circuit, Pierpoljak decided the time had come to fulfill one of his oldest dreams and he flew out to record a new album in Jamaica with Clive Hunt. Working in the legendary Tuff Gong studios in Kingston Town, the French reggaeman teamed up with some of the hottest names on the local music scene including drummer Leroy "Horsemouth" Wallace and guitarist Earl "China" Smith.

Pierpoljak's second album, "Kingston Karma", released in June 1998, featured fourteen tracks with superbly-crafted lyrics. It also included an extraordinary reworking of John Lennon's "Instant Karma", characterised by Pierpoljak's signature vocal drawl. The first single release from the album, the catchy "Je sais pas jouer", set the tone for what was to come, proving that French reggae could finally branch out onto the musical mainstream and follow rap to the top of the charts

Pierpoljak set off on an extensive national tour in 1998, taking his infectious reggae sound up and down the country. He put in a number of appearances at major French music festivals during the tour and appeared at the Printemps de Bourges in April 1999.

After his own personal breakthrough on the French music scene, Pierpoljak embarked upon a collective project in 2000, aimed at demonstrating that Gallic reggae had now emerged in a league of its own. With a helping hand from Jamaican drummer Leroy "Horsemouth" Wallace, Pierpoljak got a number of young up-and-coming reggae stars such as Flamengo, Asher, Dynamik and Mathieu Ruben together with a bunch of reggae veterans including Daddy Yod, Supa John, Daddy Mory (a former member of Raggasonic) and Pablo Master. And the whole crew went into the studio together to record "+2coeur=soleil", a personal homage to Pierpoljak's favourite sound.

Pierpoljak returned to the studio almost immediately afterwards on his own account to begin work on his next solo album, "Je fais c'que j'veux." Once again, he headed out to Kingston, Jamaica, to work with his old friend, Clive Hunt. But he took a very different approach from his first album, arriving in Jamaica with his songs already written this time. Musically speaking, Pierpoljak's second album was a pure reggae affair, but in terms of the lyrics "Je fais c'que j'veux" drew heavily on the singer's own personal experiences with a number of openly autobiographical songs such as "Né dans les rues de Paris" (Born on the streets of Paris) and the first single release, "Dépareillé" (The odd one out).

This second album proved to be a huge hit, earning Pierpoljak a double gold disc in sales. But, unfortunately, the singer fell ill while he was out on the road promoting "Je fais c'que j'veux" and underwent a prolonged stay in hospital. At this point, Pierpoljak began seriously questioning whether he had any kind of future in the music business at all. Beset by doubts, he decided to take to the seas once again, setting sail from the Martinican capital Fort-de-France and stopping off at the Canaries and Cape Verde along the way. It was while enjoying another brief stop in Grenada (the Windward Islands) that Pierpoljak happened to hear a burst of local ragga playing on someone's radio. The experience rekindled his musical spark and, after not picking up his guitar once in four months, the White Rasta was suddenly motivated to start singing and playing again.

Back in Paris, Pierpoljak surrounded himself with positive vibes and threw himself back into songwriting with a vengeance. This proved to be a highly productive period for the singer. Finally, at the beginning of 2003, Pierpoljak headed out to the Tuff Gong studios once again to begin work on a new album.

Resolutely roots

September 2003 saw the release of Pierpoljak's fourth album, "Stim Turban." This was intended to be a resolutely authentic 'roots' affair with no added effects or embellishments. This time round, Pierpoljak did not work with producer Clive Hunt, but took care of everything himself (from the songwriting and the arrangements to the final mix). In the making of this fourth album, the French reggaeman worked with the 'crème de la crème' of Jamaican musicians, forming a band called Stim Turban - after whom this fourth album was named. Following the release of the album, "Général PK" embarked upon an intensive series of concerts and performed at a number of major French and international music festivals.

After a trip to Tahiti, Pierpoljak was invited to perform at the Reggae Donn Sa festival in Mauritius in August 2005. He returned to the Indian Ocean region in November of that year for a concert in La Réunion.

In January 2006, Pierpoljak took part in a special 'Francophone reggae' night organised at the Elysée-Montmartre, in Paris. On this occasion Pierpoljak shared the stage with the likes of Tonton David and the Ivorian reggae star Tiken Jah Fakoly. And he teamed up with the latter for a live version of "Si Si", a duet which featured on his album "Je blesserai personne" released in March 2006.

Working with an artistic director for the first time in his career (despite the fact that he had publicly ridiculed the profession of artistic director on his hit "J'sais pas jouer"), Pierpoljak recorded a number of new songs for his new album in France with French musicians. Then he headed off to Jamaica, where he hooked up with producer Clive Hunt once again and worked in a recording studio owned by Shaggy. Pierpoljak's new album, "Je blesserai personne", was much more musically diverse than his previous work and less obviously formatted Kingston reggae-style. In fact, "Je blesserai personne" seemed to mark a major turning-point in the French reggae singer's career, its release coinciding with him cutting off his dreadlocks and breaking away from his Jamaican look.

Another Pierpoljak album, entitled "Chéper", was released later that same year and sold exclusively at the singer's concerts and via his website. Meanwhile, Pierpoljak appeared on the reggae compilation "Il est cinq heures, Kingston s'éveille" (performing his own reggae-fied version of "J'ai encore rêvé d'elle" by the group Il était une fois). He also recorded a duet with the Japanese artist Tomuya which featured on Tomuya's album "Un Japonais à Paris" (released in March 2007).

July 2007 saw the release of "Tuff Gong Blues", an album distributed in Germany but not in France. In fact, the album was released in Germany not under Pierpoljak's name, but under the pseudonym Pekah. The songs on the album (almost all of them in English) had been recorded around the time of "Je fais c'que j'veux" and were produced by Clive Hunt. The majority of them were written by Doniki (a singer who appeared on Pierpoljak's first Jamaican album in 1997). "Tuff Gong Blues" featured seven duets with Jamaican artists such as Horace Andy and Anthony B as well as an interesting reworking of Dennis Brown's reggae classic "Money In My Pocket." Coinciding with the release of "Tuff Gong Blues" in Germany, Pierpoljak performed a concert in Berlin at the end of July
Genre not found
Artist not found
Album not found
Search results not found
Song not found