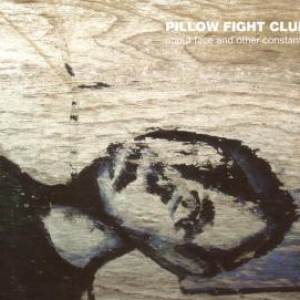 Pillow Fight Club is a four-piece European (Italian, Spanish, and German) band f…
Read Full Bio ↴
Pillow Fight Club is a four-piece European (Italian, Spanish, and German) band from the region of Hessen/Germany. They have a record out called "Heart Shaped Bomb" released in March 2005. Typical for the music of PFC is its catchy chorus lines combined with typical rock guitar riffs. It is their wish to spread their sound across the continent of Europe.
We have lyrics for 'No Gravity' by these artists:
8ird
Niggas ghir fachlin (Yeah) Dima a passion (ohh) Flow dyali b…
Bulsara
Dare to compare Many tongues but just one there Then she die…
Chaostar
(Mayon O:) "I feel no Gravity. We cannot move at…
Dj Session One
There is no gravity. No no gravity, gra gravity. No no grav…
Hannah Scott
Broken, disillusioned I′ve been dizzy with confusion And I'…
J-SHADOW
Something holding me down My feet are tied to the ground The…
Joel Michaels
Verse 1: Don't wake me baby, I think I'm dreaming Ever since…
Loud Lines
So tell me where have you been Have you been searching…
Mads Langer
Let's pretend Pretended we are millionaires We can buy, …
Marc Jones
Come through looking all kosher Dem man had their time, it's…
S.K.Y.
Yeah yeah yeah Earth to Deon I got to snap back…
Shontelle
La la la la la la la la la la…
The lyrics are frequently found in the comments by searching or by filtering for lyric videos
Genre not found
Artist not found
Album not found
Search results not found
Song not found