While My Guitar Gently Weeps
The Beatles Lyrics
I look at you all, see the love there that's sleeping
While my guitar gently weeps
I look at the floor and I see it needs sweeping
Still my guitar gently weeps
I don't know why nobody told you
How to unfold your love
I don't know how someone controlled you
They bought and sold you
I look at the world and I notice it's turning
While my guitar gently weeps
With every mistake we must surely be learning
Still my guitar gently weeps
I don't know how you were diverted
You were perverted too
I don't know how you were inverted
No one alerted you
I look at you all, see the love there that's sleeping
While my guitar gently weeps
Look, look at you all
Still my guitar gently weeps
Oh, oh, oh, oh, oh, oh
Oh, oh, oh, oh, oh, oh, oh
Oh, oh, oh, oh
Oh, oh
Yeah, yeah, yeah, yeah, yeah, yeah, yeah, yeah
Lyrics © CONCORD MUSIC PUBLISHING LLC
Written by: George Harrison

Lyrics Licensed & Provided by LyricFind
To comment on specific lyrics,
highlight them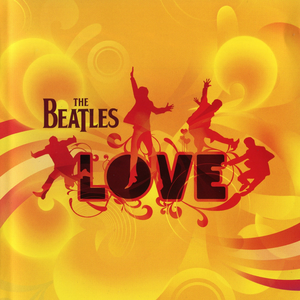 While My Guitar Gently Weeps
"While My Guitar Gently Weeps" written by George Harrison for The Beatles on their double album The Beatles (also known as The White Album).
George Harrison originally performed the song with a solo acoustic guitar and an organ; a demo version, longer than the officially released version, can be heard on the Anthology 3 album and in reworked form on the Love album. Eric Clapton, who was a good friend of George's, played lead guitar on the album version of the song with a Gibson Les Paul guitar.
Read Full Bio
"While My Guitar Gently Weeps" written by George Harrison for The Beatles on their double album The Beatles (also known as The White Album).
George Harrison originally performed the song with a solo acoustic guitar and an organ; a demo version, longer than the officially released version, can be heard on the Anthology 3 album and in reworked form on the Love album. Eric Clapton, who was a good friend of George's, played lead guitar on the album version of the song with a Gibson Les Paul guitar. On The Concert for Bangladesh, he performed it on a Gibson Super 400 hollowbody guitar, and later acknowledged that a solid-body guitar would have been more appropriate.
According to Harrison, inspiration for the song came from reading the I Ching, which, as he put it, "seemed to me to be based on the Eastern concept that everything is relative to everything else, as opposed to the Western view that things are merely coincidental."
Taking this idea of relativism to his parents' home in the North of England, Harrison committed to write a song based on the first words he saw upon opening a random book. Those first words were "gently weeps", and he immediately began the song.
The song was ranked #135 on Rolling Stone's list of the 500 greatest songs of all time.
The song was also ranked #7 on "Rolling Stone"'s list of the 100 greatest guitar songs of all time.

George Harrison – double-tracked vocal, backing vocal, guitar, Hammond organ
John Lennon – guitar
Paul McCartney – backing vocal, piano, organ, 6-string bass
Ringo Starr – drums, tambourine
Eric Clapton – lead guitar
Genre not found
Artist not found
Album not found
Search results not found
Song not found