When I Die
You Give Me Strength When I Start To Worry
You Lift Me Up When I'm Feeling Sorry
You're Building Me Up With Love & Affection
When I'm In Danger You're My Protection
And I'm The One You Can Depend Upon
I'll Always Treat You Right, Never Do You Wrong
Just Feel The Love Burning Inside Of Me
It's Gonna Last For Eternity
For Eternity
For Eternity
Cause Baby I Love You
Ooh
Baby I Need You
Yes, I Do
And When I Die I Keep On Living
You'll Always Have My Love Seeing You Through
I'll Be Your Angel Up In Heaven
Forever All My Love Will Shine On You
Cause Baby I Love You
Ooh
Baby I Need You
Yes, I Do
Hey
Are You That Someone You Can Believe In?
No One Can Take Away What We're Feeling
Our Love Is Strong, It Goes On Forever
No One Will Ever Love You Better
And When They Moan I'll Still Be True To You
The Seed Of Love Lives Inside Of You
I'll Be Your Angel Up In Heaven
And All My Love Will Shine Down On You
For Eternity
CLIMB
And When I Die I Keep On Living
You'll Always Have My Love Seeing You Through - Seeing
YouThrough
I'll Be Your Angel Up In Heaven - Up In Heaven
Forever All My Love Will Shine On You
Baby I Love You
Ooh
Baby I Need You
Yes, I Do
Contributed by Austin I. Suggest a correction in the comments below.
To comment on specific lyrics,
highlight them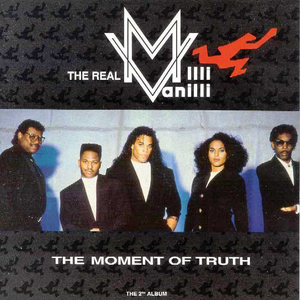 The Real Milli Vanilli consisted of some of the singers who performed (uncredited) on the Milli Vanilli recordings, along with new members and special guests. The song "Keep On Running" proved to be a hit in several countries, but following singles had less of an impact.
Genre not found
Artist not found
Album not found
Search results not found
Song not found