Jump to: Overall Meaning | Line by Line Meaning
So take your time
I wonder if you're here just to use my mind
Don't take it slow
You know I've got a place to go
You always do that
Something I'm not quite sure of
But just for today
Let go and slide away
I was thinking maybe we could go outside
Let the night sky cool your foolish pride
Don't you feel alive
These are your times and our highs
So take your time
I wonder which cup you'll drink from
I hope it's mine
Because you always do that something
Something I'm not quite sure of
But just for today
Let go and slide away
'Cause I read your mind
I read it because it takes me where I can't find
Because you always do that something
Something I'm not quite sure of
But just for today
Let go and burn away
I was thinking maybe we could go outside
Let the night sky cool your foolish pride
Don't you feel alive
These are your times, these are your highs
Slide away, burn away
Slide away, burn away
I read your mind
I read your mind
'Cause it takes me to where I can't find
I was thinking maybe we could go outside
Let the night sky cool your foolish pride
Don't you feel alive
These are your times and our highs
Maybe, maybe we could go outside
Let the night sky cool your foolish pride
Open up you feel alive
These are your times and my highs
Overall Meaning
In "Slide Away," The Verve's lead singer, Richard Ashcroft, croons about a romantic relationship that is both intoxicating and uncertain. The lyrics convey feelings of confusion and vulnerability, as the narrator grapples with trying to figure out his partner's intentions. The opening lines, "So take your time / I wonder if you're here just to use my mind," set the tone for the song's questioning and admiring mood.
The second verse suggests that spending time outside under the night sky could ease the tension and uncertainty between the two lovers, imploring his partner to "Let the night sky cool your foolish pride / Don't you feel alive / These are your times and our highs." The song's chorus repeats the phrase "just for today, let go and slide away," as if the narrator is pleading with his partner to take a chance on their romantic relationship for one night.
Despite its lyrics of confusion and pleading, "Slide Away" is ultimately a hopeful and romantic song. The narrator seems to believe that if his partner takes a chance on their love, they could both experience the sort of exhilaration and "highs" that can only come from a deep, intimate connection.

Line by Line Meaning
So take your time
Don't rush, go at your own pace
I wonder if you're here just to use my mind
Questioning if someone is only interested in using one's thoughts/knowledge for their benefit
Don't take it slow
Don't move at a sluggish pace
You know I've got a place to go
Informing someone that they have somewhere they need to be
You always do that
Noticing a consistent behavior in someone's actions
Something I'm not quite sure of
Unsure about the motive or reasoning behind one's actions
But just for today
Only for this moment in time
Let go and slide away
Relax and let everything go
I was thinking maybe we could go outside
Suggesting a change of scenery
Let the night sky cool your foolish pride
Allowing oneself to be humbled by nature
Don't you feel alive
Asking if someone feels invigorated
These are your times and our highs
These are moments to cherish and enjoy together
I wonder which cup you'll drink from
Curiosity about another person's choices
I hope it's mine
Wishing for a connection with another person
Because you always do that something
Noticing a consistent behavior in someone's actions
I read your mind
Understanding another person's thoughts or feelings
I read it because it takes me where I can't find
Reading someone's mind to understand them better
Let go and burn away
Letting go of negative emotions and feelings
Slide away, burn away
Letting go of all worries or problems
Maybe, maybe we could go outside
Suggesting again a change in environment
Open up you feel alive
Encouraging someone to open up and enjoy life
These are your times and my highs
These are moments to cherish and enjoy together
Lyrics © Universal Music Publishing Group, Kobalt Music Publishing Ltd.
Written by: NICK MC CABE, PETER SALISBURY, RICHARD ASHCROFT, SIMON JONES

Lyrics Licensed & Provided by LyricFind
To comment on or correct specific content,
highlight it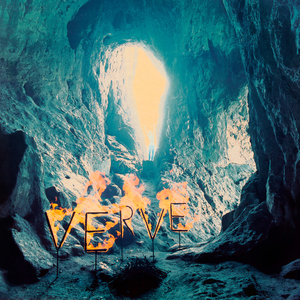 The Verve (originally Verve) was an English alternative rock band. The band was formed in 1989 at Winstanley College, Wigan, Greater Manchester, England, by vocalist Richard Ashcroft, guitarist Nick McCabe, bassist Simon Jones and drummer Peter Salisbury. Simon Tong later became a member. The band originally split in 1995, but reunited in 1996 to great commercial success. They split once more in April 1999. The band reunited once more in June of 2007
Read Full Bio
The Verve (originally Verve) was an English alternative rock band. The band was formed in 1989 at Winstanley College, Wigan, Greater Manchester, England, by vocalist Richard Ashcroft, guitarist Nick McCabe, bassist Simon Jones and drummer Peter Salisbury. Simon Tong later became a member. The band originally split in 1995, but reunited in 1996 to great commercial success. They split once more in April 1999. The band reunited once more in June of 2007, but this reunion was short lived, despite the release of the album Forth in 2008, and the band split again in August 2009.

Beginning with a psychedelic sound indebted to space rock and shoegazer music, by the mid-1990s the band had released several EPs and two acclaimed records. They also endured name and lineup changes, breakups, health problems, drug abuse and various lawsuits. The band's commercial breakthrough was Urban Hymns and its single Bitter Sweet Symphony, which became a massive worldwide hit.

Soon after this commercial peak, the band quit amid creative struggles within, and Ashcroft went onto a successful solo career. Tong briefly joined Blur as a replacement for Graham Coxon. It is rumored that Simon Jones did a studio album with Ari Pap of the Floor Monks called 'Aint Nothing To It' and was never released because they both had bigger projects going on at the time. Close family and friends assure us its a fabulous indie/rock/alternate album and they really wish it would have been released.

The Verve were chosen to close the 2008 Glastonbury festival which they did with a set based on the classic 1997 album 'Urban Hymns'.

Discography:
A Storm in Heaven • 21 June 1993 • #27 (UK)
A Northern Soul • 3 July 1995 • #13 (UK)
Urban Hymns • 29 September 1997 • #1 (UK) #23 (US)
Forth • 25 August 2008 • #1 (UK) #23 (US)
Genre not found
Artist not found
Album not found
Search results not found
Song not found