Tom's the name that you know me by
And i'm 5'11, brown eyes
Otherwise i'm just like you
See i've made my mistakes like we all do
But i'm skybound, i don't look down
I've got too much to live for
And i've learnt how to play it
With one foot in front of the other
There's no way to win it
Just spin around and around
People walk with their heads down low
Too afraid to be more
People talk with their voices low
Too afraid to say more
But i'm skybound, no i don't look down
I've got too much to live for
And i've learnt how to play it
With one foot in front of the other
And there's no way to win it
We all just spin around and around
Learn how, learn how, learn how, learn how
You can learn how to play it
With one foot in front of the other
And there's no way to win it
We just spin around and around
Round and around, round and around,
Round and around, round and around...
Writer(s): TOM BAXTER, JUDIE TZUKE

Contributed by Carson P. Suggest a correction in the comments below.
To comment on specific lyrics,
highlight them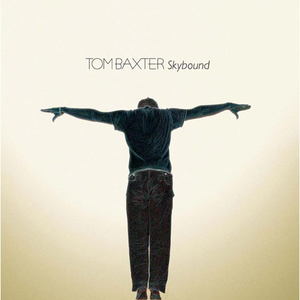 Tom Baxter is a singer-songwriter based in London. Born in Suffolk, he grew up in Cornwall, with both parents regulars on the folk music circuit. After moving to London at age 19 to attend music college, he spent many years on the gig circuit before a successful residency at Bush Hall in Shepherds Bush brought him to the attention of record labels.

A self-titled EP was released in May 2004 containing the tracks Joanna, Half a Man and My Declaration.
Read Full Bio
Tom Baxter is a singer-songwriter based in London. Born in Suffolk, he grew up in Cornwall, with both parents regulars on the folk music circuit. After moving to London at age 19 to attend music college, he spent many years on the gig circuit before a successful residency at Bush Hall in Shepherds Bush brought him to the attention of record labels.

A self-titled EP was released in May 2004 containing the tracks Joanna, Half a Man and My Declaration. The latter song was to become the second single from his debut album Feather and Stone, following the single This Boy.

Feather and Stone was released by Sony International in October 2004 to critical acclaim, and was a regular feature on Radio 2's playlist. It was followed by a headlining UK tour. The most common comparisons made to other artists include Jeff Buckley and Nick Drake.

His latest single "Better" was released in Dec 2007, and received airplay across the Atlantic due to it's inclusion in the film "Run, Fat Boy, Run".

The second album "Skybound" was released 7th Jan 2008
Genre not found
Artist not found
Album not found
Search results not found
Song not found