I feel the warmth of the street lights. Police sirens in Baltimore, over the sound of endless street fights. you can watch your life slip through your finger tips. Abandon all faith in love, for greed, blood, mistrust, hate and vengeance.
I feel torn between good and evil. hear the paramedics in the middle of the night, rush to the aid of helpless people. As my life slips through my finger tips. Abandon faith in love, for greed and blood. And mistrust, hate and vengeance.
It's a way of life that the sunlight never sees. There's always blood in the city that bleeds.
Because the cost of the drugs outweighs the supply of the jobs, and the minimum wage. And we still want more murder in the streets of Baltimore.
There is so much hate, that i can't escape, no matter what i do. So hard to face the reality, but it's the truth.
Thousands of lives spent in prison cells, with no future to look forward to. Separate the unreal from the real, and the untrue from the true
Contributed by Amelia E. Suggest a correction in the comments below.
To comment on specific lyrics,
highlight them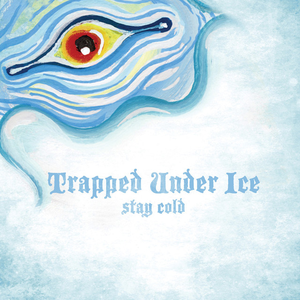 Baltimore, MD (2007-present)

Hailing from the port city of Baltimore, Maryland comes the war-mammoth known as Trapped Under Ice, who proudly inherit and build upon the mantle of their predecessors Next Step Up and Gut Instinct. Compound this with the sonic territories explored by New York bands such as Crown Of Thornz and Breakdown, and the intent of the outfit becomes obvious—total aural brutality.

Following their inception in 2007, a 5-song demo was quick to follow.
Read Full Bio
Baltimore, MD (2007-present)

Hailing from the port city of Baltimore, Maryland comes the war-mammoth known as Trapped Under Ice, who proudly inherit and build upon the mantle of their predecessors Next Step Up and Gut Instinct. Compound this with the sonic territories explored by New York bands such as Crown Of Thornz and Breakdown, and the intent of the outfit becomes obvious—total aural brutality.

Following their inception in 2007, a 5-song demo was quick to follow. That demo was also released as an EP on Flatspot Records. Hearing those songs, the crew at Reaper Records approached the band with a deal to release what would become known as the Stay Cold EP. The EP contains 6 tracks of unrelenting hardcore reality.

Members:

Brendan Yates : Drums (since 2009/2010)
Sam Trapkin : Guitar (since 2007)
Justice Tripp : Vocals (since 2007)
Jared Carman : Bass (since 2008/09)
Brad Hyra : Guitar (since 2008/09)

Ex-members:

Ben Esparza : Drums (2007-2009)
Eric Mach : Bass (2007-2008/09)
Daniel Klipa : Guitar (2007-2008/09)

Discography:

Demo (2007)
Trapped Under Ice / Dirty Money split EP (2008)
Stay Cold (2008)
Secrets Of The World (2009)
Big Kiss Goodnight (2011)
Heatwave (2017)
Genre not found
Artist not found
Album not found
Search results not found
Song not found