Little Jimmy's gone
Way out of the backstreet
Out of the window
Through the fallin' rain
Right on time
Right on time
That's why Broken Arrow
Waved his finger down the road so dark and narrow
In the evenin'
Just before the Sunday six-bells chime, six-bells chime
And all the dogs are barkin'
Way on down the diamond-studded highway where you wander
And you roam from your retreat and view
Way over on the railroad
Tomorrow all the tippin' trucks will unload
Every scrapbook stuck will glue
And I'll stand beside you
Beside you child
To never never never wonder why at all
No no no no no no no no
To never never wonder why at all
To never never never wonder why it's gotta be
It has to be
Way across the country where the hillside mountain glide
The dynamo of your smile caressed the barefoot virgin child to wander
Past your window with a lantern lit
You held it in the doorway and you cast against the pointed island breeze
Said your time was open, go well on your merry way
Past the brazen footsteps of the silence easy
You breathe in you breathe out you breathe in you breathe out you breath in
You breathe out you breathe in you breathe out
And you're high on your high-flyin' cloud
Wrapped up in your magic shroud as ecstasy surrounds you
This time it's found you
You turn around you turn around you turn around you turn around
And I'm beside you
Beside you
Oh darlin'
To never never wonder why at all
No no no no no
To never never never wonder why at all
To never never never wonder why it's gotta be
It has to be
And I'm beside you
Beside you
Oh child
To never never wonder why at all
I'm beside you
Beside you
Beside you
Beside you
Oh child
Lyrics © Universal Music Publishing Group
Written by: VAN MORRISON

Lyrics Licensed & Provided by LyricFind
To comment on specific lyrics,
highlight them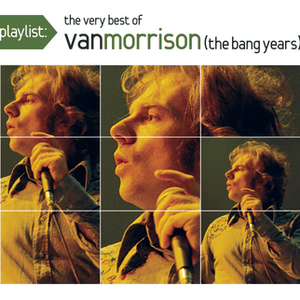 This song starts with lyrics evocative of childhood experiencies using poetic imagery about a young boy who wanders through his neighbourhood, and beyond. (The boy's name appears to be an abbreviation of George Ivan Morrison).

It probably brings out nostalgia in many of us who meandered similarly.
Your present writer, in fact, sees mental images of the railroad along which he wandered, a railroad bridge over a stream, the semi rural countryside.
Read Full Bio
This song starts with lyrics evocative of childhood experiencies using poetic imagery about a young boy who wanders through his neighbourhood, and beyond. (The boy's name appears to be an abbreviation of George Ivan Morrison).

It probably brings out nostalgia in many of us who meandered similarly.
Your present writer, in fact, sees mental images of the railroad along which he wandered, a railroad bridge over a stream, the semi rural countryside. (Research suggests that the bridge referred to in the lyrics of the longer, earlier version of this song is a road bridge going over a railway line in west Belfast).

The primary theme metamorhoses into memories of, a grieving for, and a wistful yet resigned acceptance of the loss of, a past love. This transcendence is attained through the songwriter's rationalization that they will be together (he will be beside her) in a unique timeless fantasy, in his imagination, perhaps in his dreams, or even in his afterlife, in eternity.

There is a notion that this creation may have been assisted or inspired by Van being in an altered state projected, in the lyrics, onto his lost love....

"......You breathe in you breathe out you breathe in you breathe out
and you're high on your high-flyin' cloud
wrapped up in your magic shroud as ecstasy surrounds you......"


The two themes meld into a mystic fusion of beautiful, powerful, mental images and metaphors which take us to places distant and high, soulful, sad and eternal.

The "Astral weeks" version with its abbreviated lyrics, though shorter, has the appeal of studio-slick sound with instrumental support from a sweet guitar, a mellifluous flute, and most of all, indescribably masterful, esoteric vocals from Van himself.

Many industry savants and publications have evaluated the "Astral Weeks" album as being among the greatest popular music albums of all time, if not the greatest.
The song "Beside You" provides much support to that proposition.

An all time favourite for many, including the writer,
this is an exceptional composition from a uniquely gifted, legendary musician.

GD
Genre not found
Artist not found
Album not found
Search results not found
Song not found