Niggas gon pay what they owe
I be god damned if I'm riding round
If I'm riding round here broke
You can run all you wanna I'ma pull up on ya
Nigga got a car full of smoke (Hey)
Hunnid niggas with me and they bustin
Cause these niggas gon pay what they owe
I say these niggas gon pay what they owe (Pay)
Press a nigga, relax me
Got a chopper on my backseat
Play me out some bread
And yo head where yo lap be
These fuck niggas got pacified
All my music amplified
All my woadies down to cross ya
Like ya crucified
I shoulda wore a suit and tie
Cause I'm serious
This nigga owe me some bologna
Must be delirious
On everything
You done heard em call my name
You know that I'm off the chain
Put me in the half of fame
You hearing this
I'm tellin mane
Niggas gon pay what they owe
I be god damned if I'm riding round
If I'm riding round here broke
You can run all you wanna I'ma pull up on ya
Nigga got a car full of smoke (Hey)
Hunnid niggas with me and they bustin
Cause these niggas gon pay what they owe
I say these niggas gon pay what they owe (Pay)
Living life
In the trenches
With my niggas
I'ma swang
Big body
Black Denali
Chop a body
Do yo thang, do yo thang
I been throwed (Yeah)
What I'm saying is I ain't playin mane
These niggas gon pay what they owe
I say these niggas gon pay what they owe (Pay)
Living life
In the trenches
With my niggas
I'ma swang
Living life
In the trenches
With my niggas
I'ma swang
Living life
In the trenches
With my niggas
I'ma swang
Living life
In the trenches
With my niggas
I'ma swang
Living life
In the trenches
With my niggas
I'ma swang
Living life
In the trenches
With my niggas
I'ma swang
Lyrics © DistroKid
Written by: Terry Williams

Lyrics Licensed & Provided by LyricFind
To comment on specific lyrics,
highlight them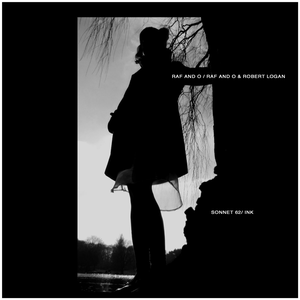 Raf and O are a South London female fronted band delivering an enchanting mixture of songs and glitchtronica, fusing vocals, live electronics and acoustic / electric instruments - "a cyber cabaret at the edge of the galaxy".

With a rich underground pedigree, Raf and O have been described as "Indietronic delicacy" by Mixmag following their debut Ep in 2008 "Has the air gone walking?".

They play live regularly and have shared the bill with Faust, Rothko, Robert Logan, Alabama 3 and Nedry.
Read Full Bio
Raf and O are a South London female fronted band delivering an enchanting mixture of songs and glitchtronica, fusing vocals, live electronics and acoustic / electric instruments - "a cyber cabaret at the edge of the galaxy".

With a rich underground pedigree, Raf and O have been described as "Indietronic delicacy" by Mixmag following their debut Ep in 2008 "Has the air gone walking?".

They play live regularly and have shared the bill with Faust, Rothko, Robert Logan, Alabama 3 and Nedry.

Raf and O have released their debut album "A Giant In The Snow" in May 2010.

"The intimacy of the album is just beautiful, and makes those Aphex Twin sounds really accessible, and a lot more emotively intense than I have heard before"
******** Subba Cultcha

"Raf and O are a south London based secret that need sharing with the wider world…akin to Bjork discovering the joys of a Tascam back in the 80's....they display outright pop mastery" 
Flux Magazine
Genre not found
Artist not found
Album not found
Search results not found
Song not found