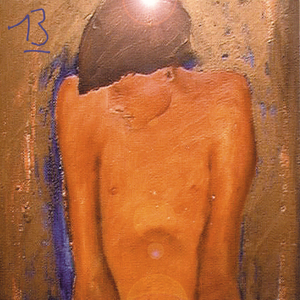 13 is the sixth album by English alternative rock band Blur, released in March 1999. The album reached number one in the UK Albums Chart and number 80 in the US Billboard 200. 13 spawned three hit singles: Tender, Coffee & TV and No Distance Left to Run. Recording history: 13 sees the band moving further away from their Britpop past into more cerebral and denser musical territory. Some of the songs, however, are evocative of songs from their previous efforts, such as Bugman, Coffee & TV, 1992 and Optigan 1. Much of the album was inspired by Damon Albarn's
Read Full Bio
13 is the sixth album by English alternative rock band Blur, released in March 1999. The album reached number one in the UK Albums Chart and number 80 in the US Billboard 200. 13 spawned three hit singles: Tender, Coffee & TV and No Distance Left to Run.

Recording history:

13 sees the band moving further away from their Britpop past into more cerebral and denser musical territory. Some of the songs, however, are evocative of songs from their previous efforts, such as Bugman, Coffee & TV, 1992 and Optigan 1. Much of the album was inspired by Damon Albarn's breakup with Elastica singer Justine Frischmann. Two of the singles, Tender and No Distance Left to Run, describe Albarn's love for Frischmann and his struggle to move on. It is named after the band's recording studio, and also is their first album without longtime producer Stephen Street, rather with electronic producer William Orbit. The cover is a portion of an oil painting by Graham Coxon called Apprentice. The album's singles also have cover art by Coxon. The numbers 1 and 3 have been painted so they also form the letter 'B' - presumably for 'Blur'.

Release and reception:

The album was seen by many as a highly experimental work and received a number of unenthusiastic reviews, but the critical response was generally positive. Of the reviews collected from notable publications by popular review aggregator website Metacritic, the album holds an overall approval rating of 79%.
Genre not found
Artist not found
Album not found
Search results not found
Song not found
Tender
Blur Lyrics
Tender is the night
Lying by your side
Tender is the touch
Of someone that you love too much
Tender is the day
The demons go away
Lord I need to find
Someone who can heal my mind
Come on, come on, come on
Get through it
Come on, come on, come on
Love's the greatest thing
Come on, come on, come on
Get through it
Come on, come on, come on
Love's the greatest thing
That we have
I'm waiting for that feeling
I'm waiting for that feeling
Waiting for that feeling to come
Oh my baby
Oh my baby
Oh why
Oh my
Oh my baby
Oh my baby
Oh why
Oh my
Tender is the ghost
The ghost I love the most
Hiding from the sun
Waiting for the night to come
Tender is my heart
I'm screwing up my life
Lord I need to find
Someone who can heal my mind
Come on, come on, come on
Get through it
Come on, come on, come on
Love's the greatest thing
Come on, come on, come on
Get through it
Come on, come on, come on
Love's the greatest thing
That we have
I'm waiting for that feeling
I'm waiting for that feeling
Waiting for that feeling to come
Oh my baby
Oh my baby
Oh why
Oh my
Oh my baby
Oh my baby
Oh why
Oh my
Come on, come on, come on
Get through it
Come on, come on, come on
Love's the greatest thing
Come on, come on, come on
Get through it
Come on, come on, come on
Love's the greatest thing
That we have
I'm waiting for that feeling
I'm waiting for that feeling
Waiting for that feeling to come
Oh my baby
Oh my baby
Oh why
Oh my
Oh my baby
Oh my baby
Oh why
Oh my
Tender is the night
Lying by your side
Tender is the touch
Of someone that you love too much
Tender is my heart you know
I'm screwing up my life
Oh lord I need to find
Someone who can heal my mind
Come on, come on, come on
Get through it
Come on, come on, come on
Love's the greatest thing
Come on, come on, come on
Get through it
Come on, come on, come on
Love's the greatest thing
That we have
I'm waiting for that feeling
I'm waiting for that feeling
Waiting for that feeling to come
Oh my baby
Oh my baby
Oh why
Oh my
Oh my baby
Oh my baby
Oh why
Oh my
Oh my baby
Oh my baby
Oh why
Oh my
Oh my baby
Oh my baby
Oh why
Oh my
Oh my baby
Oh my baby
Oh why
Oh my
Oh my baby
Oh my baby
Lyrics © Sony/ATV Music Publishing LLC, Kobalt Music Publishing Ltd., Warner Chappell Music, Inc.
Written by: David Alexander De Horne Rowntree, Damon Albarn, Graham Coxon, Steven Alexander James

Lyrics Licensed & Provided by LyricFind
To comment on specific lyrics,
highlight them