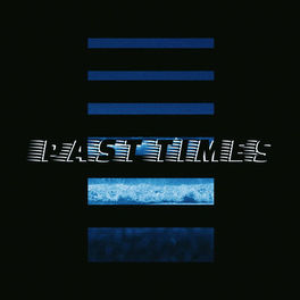 There are 2 artists sharing the name:

1 - Lynda Aguirre Thomas, a Mexican singer
2 - LYNDA, a metal band from Montreal

Lynda Aguirre Thomas always dreamed of becoming a singer. Even as a young child, her thoughts dwelled on fulfilling this very goal.

Lynda then traveled from her hometown of Tijuana, down to Mexico City. There she represented her state in the nation wide version of the singing contest.But Lynda's parents decided to delay the recording
Read Full Bio
There are 2 artists sharing the name:

1 - Lynda Aguirre Thomas, a Mexican singer
2 - LYNDA, a metal band from Montreal

Lynda Aguirre Thomas always dreamed of becoming a singer. Even as a young child, her thoughts dwelled on fulfilling this very goal.

Lynda then traveled from her hometown of Tijuana, down to Mexico City. There she represented her state in the nation wide version of the singing contest.But Lynda's parents decided to delay the recording of the album in order to allow her daughter to concentrate on school and to grow a little bit older (she was just a kid). So the album wasn't released until 1996.

From that album, which was titled 'Lynda', sprang three songs that quickly connected with its target audience, that of teenagers and kids.

The songs were Gira que Gira, Blue jeans and El Amor no tiene edad.

Work on her second album started right away. It was released in 1997 with the title "Un grito en el corazón". This album would establish Lynda as the best exponent of Pop-Dance in all of Mexico. Some of the songs included in "Un grito en el corazón" became certified hits over the radio waves. Among the most popular were Dile, Bang bang and Corazón.

Mi Dia De La Independencia was the title of her third album. Released in mid-1999, this new musical production offered Lynda the opportunity to branch out and experiment with different genres and musical styles.

Going against the wishes of her record label, she dropped the Pop-Dance formula that had once provided her with so much success. Lynda wanted to dive into new grooves. Pop-Rock, Hip-Hop and R&B was now her thing.The words of the songs included in Mi Dia De La Independencia expressed themes of a more mature nature. The album itself was described by Lynda as a homage to her 18th Birthday.

Maldita Timidez, No Quiero Verte, Corazon perdido and Mi Dia de la Independencia are the names of the songs that helped Lynda reach new levels of success in her young career.

When Lynda finally turned 18, she became an activist and participant of several organizations like Greenpeace and Lazos. For many years she had always felt deeply concerned over human rights issues and the constant degradation of the environment. Lynda made use of what fame she had to warn the youth about the environmental destruction and other global problems.

In the year 2000 Lynda was involved in the production of a Soap Opera, with the title Primer Amor: A mil por hora. She was hired to perform two musical theme songs for the teen melodrama. The songs were "A Mil Por Hora" and "Laberinto".

So it was that in late 2001 the world saw a new album and a totally new Lynda. The album was titled "Polen". It contained 11 songs, most of them written by Lynda herself.

From this fourth album, 3 songs stood out: Lo Mejor de Mi, Mala Leche, and Para Ti. 'Polen' included songs that dealt with many issues. Mostly about love and the empowerment of women.

So it was that in 2006 it was revealed that Lynda Thomas was writing and producing songs for teen pop band RBD. It was during this stage of her career, that Lynda adopted the name "Lynda Thomas" as her artistic name for the first time ever. Before it had just been "Lynda".

Currently her fifth album is set to be released in 2007.
Genre not found
Artist not found
Album not found
Search results not found
Song not found
Past Times
Lynda Lyrics
We have lyrics for 'Past Times' by these artists:



John Splithoff I've been thinking 'bout past times A quick pause for the…



We have lyrics for these tracks by Lynda:



A 1000 x hora Hay tantos pensamientos, Que habitan mi cabeza, Y aún en s…
A 1000 X por Hora Hay tantos pensamientos que habitan mi cabeza Y aun en el…
Adieu Tu es dans mon cœur mais je ne veux plus…
Amar Asi hay amores ke roban el alma ke arrebatan hasta las migajas …
Ay Ay Ay Mira ke de tanto kererte Soy un enjambre de suspiros Ke te…
Bailando " Lynda Bailando El sol se asoma Por la ventana Y s…
Blue Jeans Lynda Blue jeans Blue jeeeeeans Si te contaras lo que me pa…
Con El Alma En La Piel Lleva semanas que no sabe que hacer Apenas come y vive…
Corazon Todo el dia solamente pienso en el Y segura estoy que no …
De Pie Cuando te marchaste Me quedé con tu latido, Te llevaste la…
Dile Me enamoro de él Cada vez que lo veo Me lo guardo…
El Amor No Tiene Edad Paso la noche Desde mi ventana, Pidiendo al tiempo Que ya…
En El Anden No me lo tomes a mal Si ves q estoy un…
Estoy Viva Mientras el "pms" Me pone viceral Me preparo un caf Contra …
Gira Que Gira Hoy no estudiaste para una prueba, Copiaste en clase y el…
Lo Mejor De Mi Puedes ver lo mejor de mí la niña buena tan frágil y callada…
Mala Leche Con la cola entre las patas Vienes a pedir perdón; Las men…
Maldita timidez Aquí me tienes, de frente a ti, No rompo un plato,…
No Quiero Verte Oye tú, no finjas demencia Que hoy tendrás que hacer penite…
Para Ti Aun recuerdo tu auto viejo Aquel refugio donde atabamos sue…
Perdedor Debo de reconocer que te va bien fingirte más bueno…
Por Última Vez se que ya no habra otra vez y aunque me cuesta…
Príncipe Azul Cuantas promesas quedaron atras, Cuantos recuerdos desde el …
Reste Crie pas si fort Tu vas réveiller Le bébé qui dort enfin …
Si mes rêves Si mes rêves ne se réalisent pas, qu'est-ce que je…
Vivir Sin Él Me queda un poco de corazón Una pecera Con un pez azul…
Voy A Seguir Te bese como a nadie en la tierra Por tu amor…
Ya No Hay se cruzan nuestrasz manosz y nuestrosz korazonesz mientras…

The lyrics can frequently be found in the comments below, by filtering for lyric videos or browsing the comments in the different videos below.