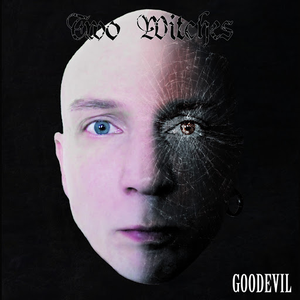 Two Witches (originally called Noidat) is a Gothic rock band from Finland, formed in 1987 by Anne Nurmi & Jyrki Witch. In 1988 the band started to write songs and sing in English and changed their name from Noidat to Two Witches. The band's first release, 7" single Pimeyden Jousi came out in October from their own label called Darklands Records. After many different line-up's, Anne & Jyrki finally found Nauku & Toby. In 1992 their debut CD Agony of the Undead Vampire Part 2 came out via
Read Full Bio
Two Witches (originally called Noidat) is a Gothic rock band from Finland, formed in 1987 by Anne Nurmi & Jyrki Witch. In 1988 the band started to write songs and sing in English and changed their name from Noidat to Two Witches. The band's first release, 7" single Pimeyden Jousi came out in October from their own label called Darklands Records. After many different line-up's, Anne & Jyrki finally found Nauku & Toby. In 1992 their debut CD Agony of the Undead Vampire Part 2 came out via
Darklands. In October Anne, Jyrki, Nauku and Toby went to Germany for the "Undead Vampire" tour and they signed a recording deal with a German label called Talitha Records, a division on Music Research GMBH. In 1993 the first German release, The Vampire's Kiss, came out in September via Talitha Records. Later the same year it was also re-released (with a new layout) by Cleopatra Records in USA. The band won the title "The best band of the year" by City Magazine, Finland. In same month came out third Two Witches CD called Phaeriemagick and the band started another European tour under same name. After the tour Anne left the band and joined German band Lacrimosa. Toby guested a German band Love Like Blood for their "European Odyssee" tour from March to May as their guitarist, and Jyrki toured with another German band Sepulcrum Mentis in July singing Two Witches songs. Nauku replaced Anne as a keyboardist. After some line-up changes a new drummer Pave and a new bass player Linde were found. Bloody Kisses was the first release by the new line-up and it came out via Talitha at September of 1994. In 1998 the band went to a studio for recording the new album. After the first studio session Nauku and Toby left the band. In 1999 Nightbreed Recordings released Eternal Passion and Two Witches toured again in England and Finland.
Genre not found
Artist not found
Album not found
Search results not found
Song not found
We have lyrics for 'Future World' by these artists:



Artension You, You Took My Breath Away A New Order - So…
Boney M. I know a place we all can go Don't wanna live…
Every Little Thing terebi kara nagareru saenai nyuusu mou kikiakita konna m…
Gamma Ray If you're out there all alone And you don't know…
Gavin Rossdale Oh my did you hurt me so much you don't…
Halloween If you're out there all alone And you don't know where…
Helloween If you're out there all alone And you don't know where…
Pretty Maid In the distant Far away Trying to figure it out But I can…
Pretty Maids In the distant Far away Trying to figure it out But I can't…



We have lyrics for these tracks by Two Witches:



Bites and Bloody Kisses Shadows whisper through the mirrors Moans of passion leave t…
Dead Dog's Howl Have you ever heard a weird sound Whispers of the…
Dead Dogs Howl Have you ever heard A weird sound Whispers of the ice Have y…
Dreamworld Dream wants you To walk with me Into the dreamworld Where no…
Hope In this world our hands are bind And your eyes so…
Irresistable Why don't you believe me? Why don't you believe my love? H…
Irresistible Why don't you belive me Why don't you belive my love How…
May You Be in Heaven Goodnight, sweet girl Goodnight You were the love of my life…
Maybe Next Year Autumn's breath On loves grave Lips are cold Like winter ski…
Mircalla In a darkness of the night a vampire cast her…
Naughty I saw a girl in high heels Walking down the street…
Nightmare Don't you know When things go wrong Don't you know…
Requiem The night whispered a distant dream The ashes fell to dust A…
Talvenaika Wintertime Winterway The birds are flying far away Wintert…
The Angel of Pain Our wings are stormclouds Our claws can tear Our hair flows …
The Hungry Eyes I'm the count Be my countess My beautiful one My…
The Omen Here it comes Here it comes A storm again Like a huge dog Or…
Vampire Empire Come here my pet My human dove Come my child My darling love…
Winter I'm on my knees On a frozen land I'm looking at the…
Wintertime Wintertime Winterway The birds are flying far away Winterti…

The lyrics can frequently be found in the comments below, by filtering for lyric videos or browsing the comments in the different videos below.