Goldene Berge
Andy Borg Lyrics
Es war spät, ich ging zur Stadt hinaus
Ich fand sie vor ihrem kleinen Haus
Sie war schön, doch ich sah gleich
Sie hat geweint
"Komm mit mir", so sagte ich zu ihr
Du bist jung und niemand hält dich hier
Ich weiß, wo die Sonne bald
Bald wieder scheint
Goldene Berge versprach ich ihr nie
Aber die Liebe fürs Leben
Goldene Berge konnt ich ihr nicht geben
Aber mein Herz schlägt für sie
Schön und hell war jeder Tag im Jahr
Als ich nah an ihrer Seite wahr
Und ich hab nie dran gedacht
Dass ihr was fehlt
Doch dann kam ein fremder, reicher Mann
Der ihr jeden Wunsch erfüllen kann
Und er nahm sie mit sich fort
In seine Welt
Goldene Berge versprach ich ihr nie
Aber die Liebe fürs Leben
Goldene Berge konnt ich ihr nicht geben
Aber mein Herz schlägt für sie
Es war spät, ich ging zur Stadt hinaus
Da stand sie vor ihrem großen Haus
Schön wie einst, doch ich sah gleich
Sie hat geweint
Ich verstand die ganze Welt nicht mehr
Auch für sie war dieses Leben leer
Ich weiß, dass die Sonne nie
Nie wieder scheint
Goldene Berge versprach ich ihr nie
Aber die Liebe fürs Leben
Goldene Berge konnt ich ihr nicht geben
Aber mein Herz schlägt für sie
Goldene Berge versprach ich ihr nie
Aber die Liebe fürs Leben
Goldene Berge konnt ich ihr nicht geben
Aber mein Herz schlägt für sie
Contributed by Sarah M. Suggest a correction in the comments below.
To comment on specific lyrics,
highlight them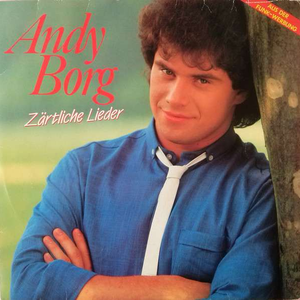 Andy Borg (born November 2, 1960 in Vienna) is an Austrian Schlager singer. He lives in the Köln area, and has been constantly recording music since his debut album Adios Amor was released in 1982.
Genre not found
Artist not found
Album not found
Search results not found
Song not found