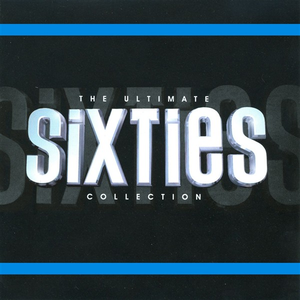 Billy Fury (born Ronald Wycherley, 17 April 1940 – 28 January 1983) was an Eng…
Read Full Bio ↴
Billy Fury (born Ronald Wycherley, 17 April 1940 – 28 January 1983) was an English singer from the late 1950s to the mid 1960s, and remained an active songwriter until the 1980s. An early British rock and roll (and film) star, he equalled the Beatles' record of 24 hits in the 1960s, and spent 332 weeks on the UK chart, without a chart-topping single or album. Rheumatic fever, which he first contracted as a child, damaged his heart and ultimately contributed to his death.

Billy Fury from Liverpool, England began music lessons, on the piano, at age 11. He got his first guitar at age 14. By 1955, the skiffle music boom had begun in England and Fury was leading his own local group, while still working on a tugboat and/or as a stevedore. By 1958, he had won a talent competition and had begun to write his own songs.

In a story which was legend among the British youth of the period, Fury was discovered by impressario Larry Parnes on October 1, 1958. That night, Fury attended a performance of The Larry Parnes Extravaganza, hoping to offer his songs to Marty Wilde, one of the featured performers and a well-known rock-&-roll star because of his appearances on the television series, "Oh Boy!" Fury did get backstage, and was seen by Parnes while performing one of his own songs for Wilde. Parnes booked Fury to appear on the Extravaganze that same night and the rest, as they say, is history - the applause which Fury received earned him a permanent spot on the tour and Parnes as his agent. Parnes' established proceedure was to give his singers stage names representing emotions and attributes: Marty Wilde, Johnny Gentle, Vince Eager. Thus, Ronald Wycherley became Billy Fury.

By the British standards of the day, Fury's early performances were so suggestive that a curtain was brought down on one of his shows. This forced Fury to restrain himself from his more overtly sexual stage moves. Fury's recording career began in early, 1959, with "Maybe Tomorrow," a song which he had written and which charted soon after its release. Fury's television debut came soon after in "Strictly For Sparrows." After that, Fury became a fixture on musical showcases such as "Oh Boy!"

After a string of hit singles, Fury cut his debut album, "The Sound of Fury," in 1960. Fury's back-up players included Joe Brown, one of England's few serious rockabilly players at that time, and drummer Andy White, who later played on the original release version of The Beatles' debut single "Love Me Do." The album sold well and has been re-released a half-dozen times since, including a CD version in the early 1990s. In an interview during the '70s, Keith Richards declared "The Sound of Fury" one of the greatest rock 'n roll albums of its era.

In 1960, DECCA Records decided to soften Fury's sound, at least on his singles, and Fury's early 60's recordings took on a more sophisticated air. "Talkin' In My Sleep" and "Don't Worry," backed by The Four Kestrels, were two results of this change. "Halfway to Paradise," in 1961, began Fury's brief assault on the top of the charts. The orchestrated "Halfway to Paradise" hit #3. A few months later, "Jealousy" reached #2; "I'd Never Find Another You" reached #5. By 1962, Fury was England's top rock-n-roll attraction, backed by the legendary Tornadoes of "Telstar" fame, appearing regularly on television. During this time, he also ventured to America where he got to meet Elvis Presley on the set of "Girls, Girls, Girls." (Many considered Fury to be the closest that England came to producing its own Elvis Presley, capable of dark, brooding, sexual performances, as well as gentle, vulnerable ballads.)

It was the arrival of another group from Liverpool, The Beatles, which ended Fury's dominance of the British teen music scene. (Interesting aside - The Beatles had tried, and failed, to become Fury's back-up during one of his tours.) Nonetheless, Fury continued to chart records into 1964. During that summer, he starred in a semi-autobiographical movie, "I've Got a Horse." Later the same year, he got his own television show. By 1965, however, Fury's health had begun to deteriorate and his records seldom charted better than the mid-20s.

Fury left DECCA Records in 1966 and signed a five-year contract with EMI's Parlophone Records. During those five years, Fury saw some very modest success but nothing like the frenzied stardom of his first seven years in music.

Fury underwent heart surgery in 1970 and in 1971, but resumed performing in 1972. England's rock-n-roll revival during the mid-70s saw the re-release of "The Sound of Fury," as well as other parts of Fury's catalog. During those years, Fury toured England with his one-time idol Marty Wilde. When he wasn't performing, Fury looked after his other interests, including wildlife preservation.

Another heart operation, in 1976, essentially ended Fury's musical career although there were still occasional recordings and television appearances. In 1978, Fury re-recorded his classic songs for K-Tel; in the early '80s he recut his old hits yet again for Polydor, which, by that time, owned DECCA Records. In 1981, a single, "Be Mine Tonight," just missed the British charts.

On March 4, 1982, Fury collapsed and nearly died while working on his farm. Nonetheless, that summer, he again went back on tour and placed the singles "Love Or Money" and "Devil Or Angel" on the English charts. Plans were made for a new album and a national tour, but Fury was found unconscious in his home on January 28, 1983. He died that same day in hospital.

A posthumous single, "Forget Him," charted in England later that same year. Numerous re-issues, as well as releases of previously unreleased material, have continued to appear in the compact disc era, most recently the "40th Anniversary Anthology," a double CD set and Beat Goes On's two-on-one CD of "We Want Billy" and "Billy."

On 10 April 1983, a tribute concert for Billy was held at the Beck Theatre in Hayes, Middlesex. All the artists performed for free and the money raised was donated to the Billy Fury memorial fund for research into heart disease. On the bill were such names as Marty Wilde with his daughter Kim Wilde, Joe Brown, Alvin Stardust, Dave Berry, Helen Shapiro, and John Miles.[citation needed]

In 1999 a TV documentary about Billy called Halfway to Paradise was broadcast on the BBC channel. It was narrated by Ian Dury.

Between 1999 and 2000 the song "Wondrous Place", a favourite of Fury's (he re-recorded it at least three times during his career), later received wide airplay on British television when it was used as the theme for a Toyota Yaris car advertisement.

On 19 April 2003 a bronze statue of Fury was unveiled by Jack Good at the National Museum of Liverpool Life. The sculpture, by Tom Murphy, a Liverpool sculptor, was donated by 'The Sound of Fury' fan club after the money was raised by fans.

In 2005 Spencer Leigh from BBC Radio Merseyside published a biography book about Billy Fury called Wondrous Face – The Billy Fury Story.

In 2008 a biographical documentary film Billy Fury His Wondrous Story was released on DVD.

Eight of his EMI recordings remained unreleased on mainstream CD until June 2010, when they appeared on a 29-track issue, The Complete Parlophone Singles, released by Peaksoft (PEA009). The singer's estate licensed the tracks to benefit his memorial fund, which finances equipment purchases for hospital heart units.

In November 2011, further co-operation between the estate and Peaksoft resulted in the issuing of a second CD, The Lost Album (PEA014), which attempted to construct the format of an album recorded by Fury in 1967–71, but which was never released.

In 2010 Camden Council, London, named a small formerly nameless road Billy Fury Way in his honour. It starts just off Finchley Road near Finchley & Frognal station and runs to West Hampstead Station. He had recorded at the nearby Decca Studios. The alleyway was decorated with a large mural of his face (at the West Hampstead end), which was unveiled and blessed on Friday 29 July 2011.

Play It Cool was released for the first time on DVD on 10 February 2014.
Wondrous Place
Billy Fury Lyrics
Jump to: Overall Meaning ↴ Line by Line Meaning ↴
I found a place full of charms
A magic world in my baby's arms
Her soft embrace like satin and lace
Wondrous place
What a spot in a storm
To cuddle up and stay nice and warm
Away from harm in my baby's arms
Wondrous place
Man I'm nowhere
When I'm anywhere else
But I don't care
Everything's right when she holds me tight
Her tender hands on my face
I'm in heaven in her embrace
I want to stay and never go away
Wondrous place
Man I'm nowhere
When I'm anywhere else
But I don't care
Everything's right when she holds me tight
Her tender hands on my face
I'm in heaven in her embrace
I want to stay and never go away
Wondrous place
Overall Meaning
The lyrics to Billy Fury's song "Wondrous Place" describe a magical world that exists within the arms of the singer's lover. He describes the place as full of charms, and compares it to being in heaven with her soft embrace feeling like satin and lace. The singer tells us that this is a perfect spot in a storm, somewhere to cuddle up and stay warm and safe, away from harm. He feels that everything is right in her embrace, and that he doesn't care about being anywhere else. He is nowhere when he's anywhere else, and is in a wondrous place in her arms.
The theme of "Wondrous Place" is love and the feelings that come with being with someone who makes you feel safe, secure, and loved. The singer paints a picture of a world where nothing else matters except being with his lover, where all his worries and fears disappear, and he can simply bask in the pleasure of holding her in his arms. He wants to stay in this place forever, and never go away.
Overall, the lyrics to "Wondrous Place" are beautifully written and capture the essence of being in love. It's a simple concept, but one that is always relatable and timeless.

Line by Line Meaning
I found a place full of charms
I discovered a location that's filled with delightful qualities.
A magic world in my baby's arms
When I'm embraced by my sweetheart, I'm transported into an enchanting realm.
Her soft embrace like satin and lace
Being hugged by her feels as smooth and gentle as expensive materials.
Wondrous place
It's an extraordinary setting
What a spot in a storm
During a turbulent situation, it's a comforting place to be.
To cuddle up and stay nice and warm
Snuggling in and being cozy is easy to do here.
Away from harm in my baby's arms
Being held by my love protects me from danger.
Man I'm nowhere
I don't feel like I'm anywhere special.
When I'm anywhere else
If I'm not in this place with her
But I don't care
It doesn't bother me one bit.
Everything's right when she holds me tight
I feel content and complete when she grips me firmly
Her tender hands on my face
Her gentle touch upon my face
I'm in heaven in her embrace
I feel like I'm in paradise when she holds onto me.
I want to stay and never go away
I never want to leave this amazing environment.
Wondrous place
It's a magnificent location.
Lyrics © Warner Chappell Music, Inc.
Written by: BILL GIANT, JEFF LEWIS

Lyrics Licensed & Provided by LyricFind
To comment on or correct specific content,
highlight it
Genre not found
Artist not found
Album not found
Search results not found
Song not found