Yes, I can see her
'Cause every girl in here wanna be her
Oh, she's a diva
I feel the same and I wanna meet her
They say she low-down
It's just a rumor and I don't believe 'em
They say she needs to slow down
The baddest thing around town
She's nothing like a girl you've ever seen before
Nothing you can compare to your neighborhood ho
I'm tryna find the words to describe this girl without being disrespectful
The way that booty movin', I can't take no more
Had to stop what I'm doin' so I can pull up close
I'm tryna find the words to describe this girl without being disrespectful
Damn girl
Damn, you's a sexy bitch
A sexy bitch
Damn, you's a sexy bitch
Damn girl
Damn, you's a sexy bitch
A sexy bitch
Damn, you's a sexy bitch
Damn girl
Yes, I can see her
'Cause every girl in here wanna be her
Oh, she's a diva
I feel the same and I wanna meet her
They say she low-down
It's just a rumor and I don't believe 'em
They say she needs to slow down
The baddest thing around town
She's nothing like a girl you've ever seen before
Nothing you can compare to your neighborhood ho
I'm tryna find the words to describe this girl without being disrespectful
The way that booty movin', I can't take no more
Had to stop what I'm doin' so I can pull up close
I'm tryna find the words to describe this girl without being disrespectful
Damn girl
Damn, you's a sexy bitch
A sexy bitch
Damn, you's a sexy bitch
Damn girl
Damn, you's a sexy bitch
A sexy bitch
Damn, you's a sexy bitch
Damn girl
Damn, you's a sexy bitch
A sexy bitch
Damn, you's a sexy bitch
Damn girl
Damn, you's a sexy bitch
A sexy bitch
Damn, you's a sexy bitch
Damn you's a sexy bitch
Lyrics © Sony/ATV Music Publishing LLC, Kobalt Music Publishing Ltd.
Written by: Pierre David Guetta, Jean Claude Sindres, Aliaune Thiam, Giorgio Tuinfort, Sandy Julien Wilhelm

Lyrics Licensed & Provided by LyricFind
To comment on specific lyrics,
highlight them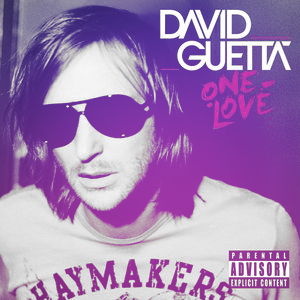 According to the Sexy Bitch Songfacts, this dancefloor stormer is the second single from One Love.

This song features American-Sengalese R&B singer Akon. Their collaboration came about via a chance encounter, after a gig in the English town of Swindon for BBC Radio 1.

David Guetta followed up his No.1 song of the summer 'When Love Takes Over' with his second consecutive UK chart topper, 'Sexy Chick', a thumping club jam which features the vocal talents of R'n'B superstar Akon. The track reached No.1 in the UK chart in August 2009.
Genre not found
Artist not found
Album not found
Search results not found
Song not found