My nigga
Keep faith
Peace to every crease on your brain
Peace too, came before me in your game
We givin' praise and glory to your name, kid
We cellophane your stories so it stays, since
Birth mama raised and birthed me I ain't changed
I'm a man, I'm just saying that I stayed imperfect
Earl is not my name, the world is my domain, kid
Air Max 97, traipse on the pavement
Hair got knotty, let it settle on my face, I
I've been eating good, you can see it in my tummy
But I'm buggin', I've been spending more money than I'm making
Stuck in Trump Land, watching subtlety decayin'
I ain't touch a xan, when it's-
When it's time to put my burnt body in the case
Tell my momma I said thank you
Tryna stay factual, tryna get through the day
I'ma play it back, I ain't in to showing face kid
It's been a minute since I heard applause
It's been a minute since you seen or heard from me, I've been swerving calls
It's been a minute since I heard applause
Sitting on a star, thinking how I'm not a star
I can't call the dogs
Sometimes I feel like I'm gonna call it off
I can't call the dog
Big dog, finna rip the collar off, uh
Sitting on a star, thinking how I'm not a star
I can't call the dogs (yo, yo, ayy)
Sitting on a star, thinking how I'm not a star
I just can't call the dogs (ayy)
Keep pace, my nigga (Eat paste my nigga)
Be safe, see safe, my nigga (be safe, see safe, my nigga)
Keep faith, my nigga, (yeah, yeah) ah
Me safe, she safe, keep peace, my nigga, ah
(Peace, peace, peace, peace, peace, peace)
(Sitting on a star, thinking how I'm not a star
(I just can't call the dogs)
Lyrics © Sony/ATV Music Publishing LLC, Warner Chappell Music, Inc.
Written by: Curtis Mayfield, Thebe Neruda Kgositsile

Lyrics Licensed & Provided by LyricFind
To comment on specific lyrics,
highlight them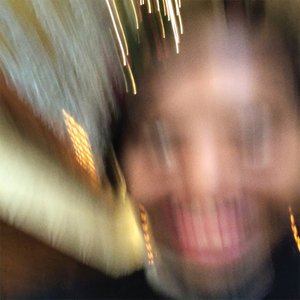 Veins can protrude from ones skin during the worst of times and the best of times. Earl sees the beauty in this imperfection and realizes you must take the good with the bad in order to truly grow as a person.

The sample used for this track is from the song "I Made A Mistake" by Billy Jones.

The original demo cut of the song was released on December 17, 2018.
Genre not found
Artist not found
Album not found
Search results not found
Song not found