4:04
Your life is made up of contradiction and ignorance
If you were more educated you wouldn't have turned out like this
So I'm here to show you the right way
It's not a revolution to desensitize your compassion for human existence
I have something more important
When you die
Your beliefs lose all meaning
You're left with no excuse, no one to prosecute
When I die, I live
I have an unchanging, non-failing life
And I refuse to let your false sense of justice leave me nothing when I die
Lyrics © Universal Music Publishing Group
Written by: CHAD EVERETT GILBERT, CYRUS WILLIAM BOLOOKI, IAN R. GRUSHKA, JORDAN I. PUNDIK, STEPHEN LEE KLEIN

Lyrics Licensed & Provided by LyricFind
To comment on specific lyrics,
highlight them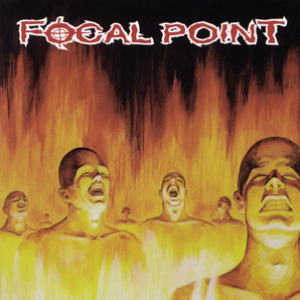 There are at least 3 bands named Focal Point:
1) Focal Point is an electronic project from Austin, Texas started in 2013. Producer/bassist Preston Flynn composes his music by blending samples of different styles and eras of music with live instrumentation and warm synthesis to create his own unique sound. Focal Point plays live with his bass guitar and a drummer. In the first six months since he began releasing music, Focal Point has played with Nightmares on Wax, Cash Cash, Herobust, The Floozies, and K.
Read Full Bio
There are at least 3 bands named Focal Point:
1) Focal Point is an electronic project from Austin, Texas started in 2013. Producer/bassist Preston Flynn composes his music by blending samples of different styles and eras of music with live instrumentation and warm synthesis to create his own unique sound. Focal Point plays live with his bass guitar and a drummer. In the first six months since he began releasing music, Focal Point has played with Nightmares on Wax, Cash Cash, Herobust, The Floozies, and K. Theory to name a few and has played at SXSW and Wakarusa.

2) A pop-psychedelic band from England formed in the 1960s. After having met Paul McCartney who was walking his dog, this Liverpool group really thought they were going to make it, and everything seemed to go in that direction. Terry Doran from Apple loved it, resulting in 4 tracks recorded tracks for a 1968 EP. Their manager managed support gigs for Alan Price, Stevie Winwood, Chris Farlowe and The New Yardbirds (who would change their name in Led Zeppelin soonafter). They recorded more songs for Decca for their next contract but that never happened, and nothing else really happened. Even when the group continued to play until mid 1969, Deram still made no efforts of publishing anything else, so the group disbanded at the end of that year.

3) Focal Point was a hardcore band during the mid 90's. With Robbie Imrisek - Vocals, Ryan Clark - Guitar, Danny Dinh - Guitar, Kyle Brown - Bass, and Robert Torres - Drums. They released the album Suffering Of The Masses in October of 1995. They disbanded shortly after, with Ryan Clark moving on to form the band Training for Utopia. Ryan Clark is now in Demon Hunter
Genre not found
Artist not found
Album not found
Search results not found
Song not found