Ooh, ooh, yeah, alright
That summer girl, she gives me feelings
While every heart is flutterin'
She walks the street outside
Sets every pulse a-racin'
They're looking she don't mind
Summer girl
Oh that summer girl
And she don't care for money
'Cause she got all she needs
Got legs like liquid honey
Eyes the colour of the sea
Oh that summer girl
You know
While every wolf is whistling
And every dog's a fool
She knows they're so bereft
Of everything she thinks is cool
Summer girl
Oh that summer girl
And I've got a midnight crisis
It's taking over me
No tricks for sweet seduction
No stealing fantasies
From summer girl
No diamonds or pearls
Summer girl
Feels like I'm in love again
Oh that summer girl
I want that summer girl
Summer girl
Wound up past my window
I need you summer girl
I want you in my world
She sips her limoncello
All dressed in gabardine
It's gonna take a special fellow
To melt that icy queen
Summer girl
Oh that summer girl
No jetset interlopers
Gonna move in quick
No billion dollar playboys
'Cause she won't miss a trick
Summer girl
(Summer girl)
She likes to talk politics
Summer girl
Feels like I'm in love again
Oh, that summer girl
(Oh, that summer)
I want that summer girl
(Oh, that summer)
Summer girl, I didn't think I'd want you so
No, no, no
Summer girl
How I need you in my world
(Summer girl get down with me)
Baby, summer girl
You got the flow I want inside my life
Oh, that summer girl
How am I gonna live without you?
(You're the magic that I need)
Summer girl
Feels like I'm in love again
Oh that summer girl
(Oh that summer)
I want that summer girl
(Oh that summer)
Summer girl
You wound up past my window
I need you summer girl
I want you in my world
Summer girl
Ooh, yeah, alright
Summer girl, ooh, yeah
Lyrics © BMG Rights Management
Written by: Jason Kay, Matthew richard Johnson

Lyrics Licensed & Provided by LyricFind
To comment on specific lyrics,
highlight them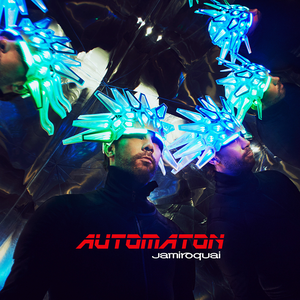 Jamiroquai is a funk/acid jazz band which formed in London, England, United Kingdom in 1992. The band currently consists of Jason Luis 'Jay Kay' Cheetham (vocals), Matt Johnson (keyboards), Rob Harris (guitar), Paul Turner (bass), Derrick McKenzie (drums) , Sola Akingbola (percussion), Lorraine McIntosh (backing vocals) and Hazel Fernandez (backing vocals). The name "Jamiroquai" is derived from the Native American Iroquois tribe, with which Kay has said he identifies philosophically, combined with 'Jam', as in musical jamming.
Read Full Bio
Jamiroquai is a funk/acid jazz band which formed in London, England, United Kingdom in 1992. The band currently consists of Jason Luis 'Jay Kay' Cheetham (vocals), Matt Johnson (keyboards), Rob Harris (guitar), Paul Turner (bass), Derrick McKenzie (drums) , Sola Akingbola (percussion), Lorraine McIntosh (backing vocals) and Hazel Fernandez (backing vocals). The name "Jamiroquai" is derived from the Native American Iroquois tribe, with which Kay has said he identifies philosophically, combined with 'Jam', as in musical jamming.

After Jay Kay auditioned unsuccessfully to be the singer of the Brand New Heavies, he decided to put together his own band. Jamiroquai's first single, "When You Gonna Learn?", was released in 1992 on the Acid Jazz label. Following its success, Kay signed a £1,000,000 eight-album record deal with Sony Music Entertainment. The band enjoys worldwide popularity and is the best-known member of the early-1990s London-based acid jazz movement, alongside groups such as Incognito, Galliano, and Corduroy. Jamiroquai has since, however, moved in other musical directions.

Band Members:
Jason "Jay" Kay - Vocals
Rob Harris - Guitar
Derrick McKenzie - Drums
Paul Turner - Bass
Sola Akingbola - Percussion
Matt Johnson - Keyboards
Lorraine McIntosh - Backing vocals
Hazel Fernandez - Backing vocals

Former Members:
Toby Smith - Keyboards (1992-2002)
Wallis Buchanan - Didgeridoo (1992-2001)
Gavin Dodds - Guitar (1993-1994)
Simon Katz - Guitar (1995-2000)
Stuart Zender - Bass (1992-1998)
Nick Fyffe - Bass (1998-2003)
Nick Van Gelder - Drummer (1993)
Darren Galea aka DJ D-Zire - Turntables (1993-2001)
Adrian Revell - Flute, saxophone
Winston Rollins - Trombone
Simon Carter - Keyboards (1999-2001)
Sia - Backing Vocals
Sam Smith - Backing vocals (2001-2007)
Genre not found
Artist not found
Album not found
Search results not found
Song not found