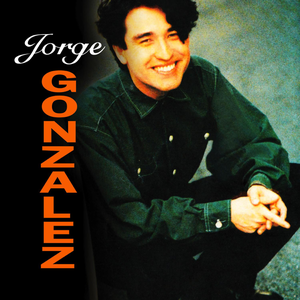 Jorge González was the leader of chilean band Los Prisioneros. After the band's…
Read Full Bio ↴
Jorge González was the leader of chilean band Los Prisioneros. After the band's first breakout in the nineties he began his solo career and released four albums.

In the year 2001 he with his former bandmates reformed Los Prisioneros only to be disbanded again with his last concert in february 2006.

Now he has a new proyect, with his wife Loreto Otero, called Los Updates and they have released one self-titled EP so far.
Jump to: Overall Meaning ↴
Esta es la historia de un hombre que alguna vez
Fue muy fuerte y amigo de hacer el bien
Hoy navega por los mares de la autocompasi
Overall Meaning
ón y la soledad
Ha perdido el rumbo y ya nada lo hace feliz
La canción "Hombre" de Jorge González describe la historia de un hombre que una vez fue muy fuerte y estaba comprometido con hacer el bien. Sin embargo, en la actualidad, está atravesando una difícil situación personal, donde se siente autocompasión y soledad. Ha perdido su rumbo y su felicidad, lo que se refleja en la lírica de "Hombre". La canción es una reflexión profunda sobre cómo la vida y las circunstancias pueden afectar a una persona y cómo es importante ser fiel a uno mismo y mantener el rumbo en la vida para no perderse en el camino.
La letra es profunda y emotiva, reflejando una gran cantidad de emociones y sentimientos. La voz suave y cálida de Jorge González es el complemento perfecto para esta reflexión, ya que logra transmitir la sensación de tristeza y desconcierto del protagonista de la canción. La música también es conmovedora, con una melodía sencilla pero efectiva, que se destaca por su simplicidad y capacidad de evocar las emociones del oyente.

Contributed by Xavier E. Suggest a correction in the comments below.
To comment on or correct specific content,
highlight it
Genre not found
Artist not found
Album not found
Search results not found
Song not found