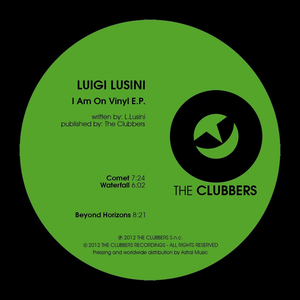 Luigi Lusini is a Progressive House DJ from Viterbo, Roma Italy.
Genre not found
Artist not found
Album not found
Search results not found
Song not found
We have lyrics for 'Comet' by these artists:



B&T Ooh... La de la de la La de la de la Ooh...ooh... Talkin' t…
Blue Rodeo There is a comet Floating through this endless night Embrace…
Farid Bang Ey ey Farid, sag mal, warum disst du eigentlich immer…
Hazel Must have been a perfect disaster Perfect And it seems so …
Hey Champ give it all to me the sky called to my call Dark…
Lonely Drifter Karen At the earth ? and as I fall I am like…
Mary Bragg So this is how it feels In the front seat On a…
Mycin.T 늘 내 곁에 함께 했던 날들은 조금씩 멀어지고 왜 이제야 알게 된건지 너무나도…
Night Argent It's time we've taken flight Cuz we are, we are The ones…
P.B.M.N.'s Cisum Ooh... La de la de la La de la de la Ooh...ooh... Talkin' t…
Pierce Pettis A comet streaked across the sky while I was sleeping, Broke…
Shades Apart This Side of truth Unlearned in my youth Lines Edges on the…
The Bouncing Souls Storm is coming we feel fine Comet's burning in the sky Ol…
Wire It's coming fast. It's a comet. Coming this way, With your n…

The lyrics can frequently be found in the comments below, by filtering for lyric videos or browsing the comments in the different videos below.