Jump to: Overall Meaning | Line by Line Meaning
You're shiftless and you're lazy
Just like the hound dog, Daisy
I had when grandma raised me
Honey chile, poor Granny
Got too old to scorn me
Dear old auntie warned me
You sure was no good for me
Honey chile, but your kiss
Is sweeter than the cake
That grandma used to make
Oh them sweet little things about ya
Sure enough takes the cake
You ain't gonna amount to nothing
'Cause you ain't gonna work for nothing
Without you, I'm good for nothing
Honey chile, honey chile
Sure 'bout to drive me wild
And I love you so
Can't let go
Now honey chile oh sugar chile
I'd walk a country mile
Just to be with you
And to stay with you, now honey chile
I try to act like a lady
But you've been courtin' Sadie
Your reputation's shady
Honey chile, hey you even took out Sally
Who lives across the alley
Oh I've been keeping tally
Honey chile you're like the grapes
Upon the vine at winning pretty wine
'Cause like that home made wine so sweet
You sure enough drove me out of my mind now
You ain't nothing but a playboy
Using me for a play toy
You're ruining my pride and joy
Now honey chile, honey chile
Sure 'bout to drive me wild
And I love you so, can't let go
Now honey, ,oh sugar chile
I'd walk a country mile
Just to be with you
And to stay with you, now honey chile
One day I'm gonna get stronger
And I won't need you no longer
This feeling will be a goner
Honey chile, hey now I can't take disgracin'
That ain't the way granny raised me
You're gonna just hurt like crazy
Honey chile, sugar chile
I'd walk a country mile
Just to be with you
And to stay with you, honey chile
Hey honey chile sure 'bout to drive me wild
Overall Meaning
The song "Honey Chile" by Martha Reeves & The Vandellas is a soulful track about a woman who is torn between her love for her lazy and shiftless partner and the knowledge that he is not good for her. The lyrics liken the man to a hound dog, Daisy, who symbolizes his lack of ambition and work ethic. The protagonist of the song admits that her family members, including her auntie and grandmother, have warned her not to get involved with this particular man, but she cannot resist his sweet kisses, which are even better than her grandmother's famous cake.
Later in the song, the lyrics reveal that the man has a reputation for being a playboy and has even courted other women, including Sadie and Sally, who the protagonist keeps track of. She acknowledges that he is just "using her for a play toy" and that he is "ruining my pride and joy." However, she still loves him and finds it hard to let go, even though she knows that one day she will need to move on and find someone who will treat her better.
Overall, the song is a reflection on the struggles of navigating love and relationships when we know that someone is not right for us. It captures the conflicting emotions of wanting to hold on to someone we love, even when we know that they are not good for us. The metaphor of the hound dog Daisy adds a layer of complexity to these emotions, emphasizing the laziness and lack of ambition that can sometimes be the downfall of a relationship.

Line by Line Meaning
You're shiftless and you're lazy Just like the hound dog, Daisy I had when grandma raised me Honey chile, poor Granny
You are lazy and do not work hard like my grandmother's hound dog, Daisy. My grandmother took care of me, taking pity on me.
Got too old to scorn me Dear old auntie warned me You sure was no good for me Honey chile, but your kiss
My grandmother became too old to scold me, but my aunt warned me that you were bad for me. Although you are like poison, your kisses seem sweet to me.
Is sweeter than the cake That grandma used to make Oh them sweet little things about ya Sure enough takes the cake
Your kiss is sweeter than the cake that my grandmother used to make. Your sweet personality and endearing qualities take the cake.
You ain't gonna amount to nothing 'Cause you ain't gonna work for nothing Without you, I'm good for nothing Honey chile, honey chile
You will never achieve anything because you refuse to work hard. Without you, I am worthless.
Sure 'bout to drive me wild And I love you so Can't let go Now honey chile oh sugar chile I'd walk a country mile
You are driving me insane but I still love you and can't let go. I would go to the ends of the earth to be with you.
I try to act like a lady But you've been courtin' Sadie Your reputation's shady Honey chile, hey you even took out Sally
I try to be a respectable woman, but I know you have been seeing other women like Sadie and Sally. Your reputation is questionable.
Who lives across the alley Oh I've been keeping tally Honey chile you're like the grapes Upon the vine at winning pretty wine
I know that Sally lives across the alley, and I've been keeping track of all the women you have been seeing. You are like the grapes that produce fine wine.
'Cause like that home made wine so sweet You sure enough drove me out of my mind now You ain't nothing but a playboy Using me for a play toy
Like the homemade wine, you are so sweet but have driven me crazy. You are nothing but a playboy who uses me for amusement.
You're ruining my pride and joy Now honey chile, honey chile Sure 'bout to drive me wild And I love you so, can't let go Now honey, ,oh sugar chile
You are destroying my pride and joy, but I am still crazy for you. I can't let go of the love I feel for you.
I'd walk a country mile Just to be with you And to stay with you, now honey chile One day I'm gonna get stronger
I would go to great lengths just to be with you and stay with you, despite knowing that you are bad for me. But one day I will become stronger.
And I won't need you no longer This feeling will be a goner Honey chile, hey now I can't take disgracin' That ain't the way granny raised me
Someday I will not need you anymore, and my feelings for you will be gone. I cannot tolerate being humiliated anymore. My grandmother did not raise me to be treated this way.
You're gonna just hurt like crazy Honey chile, sugar chile I'd walk a country mile Just to be with you And to stay with you, honey chile
One day, you will experience the pain that you have caused me. But for now, despite all the hurt you have inflicted, I will walk a country mile to be with you and stay with you.
Hey honey chile sure 'bout to drive me wild
Hey honey chile, you are driving me wild.
Lyrics © Sony/ATV Music Publishing LLC
Written by: RICHARD MORRIS, SYLVIA MOY

Lyrics Licensed & Provided by LyricFind
To comment on or correct specific content,
highlight it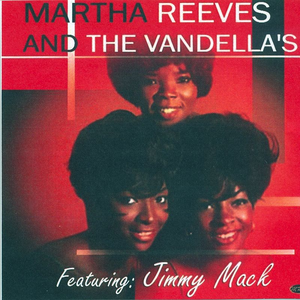 "Honey Chile" is a 1967 single by Motown girl group Martha Reeves and the Vandellas on the Gordy label. Produced by Richard Morris and written by Morris and Sylvia Moy, This was the first single to bill Martha Reeves by her full name, as opposed to simply "Martha" and the Vandellas.

"Honey Chile" rose to number eleven on the Billboard pop singles chart and number five on the Billboard R&B singles chart.


The song describes how the narrator (Martha
Read Full Bio
"Honey Chile" is a 1967 single by Motown girl group Martha Reeves and the Vandellas on the Gordy label. Produced by Richard Morris and written by Morris and Sylvia Moy, This was the first single to bill Martha Reeves by her full name, as opposed to simply "Martha" and the Vandellas.

"Honey Chile" rose to number eleven on the Billboard pop singles chart and number five on the Billboard R&B singles chart.


The song describes how the narrator (Martha Reeves) wanting to get rid of her boyfriend who's been courting and dating other girls behind her back though she is too weak to let him go stating "I'll walk a country mile to stay with you". This song, rare for a pop song, actually shows character development: at the end of the first verse she states that she is worthless without him, while in the second to last line she says she will find the strength to leave him.

Filled with Southern connotations (inspired by Reeves' birth in rural Alabama), It is notable for several reasons: it is the first track to feature new member, Martha's younger sister Sandra "Lois" Reeves replacing just-fired Betty Kelley, it was the group's twelfth top 40 pop single, and it was also the last top 40 hit the group would score throughout the rest of their Motown tenure though they would score several top 40 R&B singles before leaving the label in 1973. It was also the first single to be credited as Martha Reeves and the Vandellas after the label requested that some of the lead singers of several groups put their name in front of the group's to earn billing for both lead singer and group.

Personnel:
Lead vocals by Martha Reeves
Background vocals by Rosalind Ashford and Sandra "Lois" Reeves
Instrumentation by The Funk Brothers
Genre not found
Artist not found
Album not found
Search results not found
Song not found