Jump to: Overall Meaning | Line by Line Meaning
She's the one she's the only one
She's got ripped back light
Gonna make me come
I say, when I smile I'm a really smile
I got dreams so wide like a country mile
I said now, I'll take it
It's better for you
Somehow we'll make it
'Cause that's what we do
Pick a star in the open sky
I see you see me
And that is why I
Hop along to the cowboy beat
When I feel your fire
Jump up to meet
I said now, I'll take it
It's better for you
Somehow we'll make it
'Cause that's what we do
Something out there
Where love is your only friend and
We are the ones
That will make you feel better and
Someone to spare
When love is the only end and
We are the ones
That will make you feel better
Oh yeah
In a world that has run amok
I've got to set my sights
Just to get struck
I walk away from the rank and file
With a punched out mouth
And a pack of style
I say, she's the one she's the only one
Make me search myself
Until I'm done, and
Tell me now in a telegram
Do the sea of stars
Make a diagram, and
Something out there
Where love is your only friend and
We are the ones
That will make you feel better and
Someone to spare
When love is the only end and
We are the ones
That will make you feel better
Oh yeah, hey
Oh yeah
So alive I arrive on dust
You can search my mind
For the red on rust, I said
Take me there and she really cares
Lights up for me gonna hear my prayers
I said
Now, I'll take it
It's better for you
Somehow we'll make it
'Cause that's what we do
Something out there
Where love is your only friend and
We are the ones
That will make you feel better and
Someone to spare
When love is the only end and
We are the ones
That will make you feel better
We are the ones
That will make you feel better
We are the ones
That will make you feel better
We are the ones
That will make you feel better
We are the ones
That will make you feel better
Overall Meaning
The lyrics of "Make You Feel Better" by Red Hot Chili Peppers are about the narrator's significant other and how she makes him feel alive. He describes her as the one and the only one, indicating that she is special to him. He also mentions her "ripped back light," which may be a metaphor for her energy and vitality. The narrator says that just smiling at her makes him really smile, which again reinforces how important she is to him.
The second verse of the song talks about picking a star in the open sky and seeing each other, indicating that the relationship is a source of comfort and connection for both parties. The narrator also speaks about feeling her fire and jumping up to meet her, which could be a reference to how they inspire each other.
The bridge of the song talks about "something out there where love is your only friend," suggesting that the relationship is a source of support and comfort in a world that can be difficult and hostile. The repetition of "We are the ones that will make you feel better" reinforces the idea that the narrator and his partner are a source of comfort and support for each other.
Overall, the lyrics of "Make You Feel Better" paint a picture of a deeply meaningful relationship that provides comfort, inspiration, and joy for both parties.

Line by Line Meaning
She's the one she's the only one
The singer is in love with a particular person and believes that person is the only one for him.
She's got ripped back light
The person he loves has incredible beauty and radiance that shines from within.
Gonna make me come
The person he loves is a source of excitement and pleasure for him.
I say, when I smile I'm a really smile
Being around the person he loves causes him genuine happiness and joy.
I got dreams so wide like a country mile
The singer has high aspirations and big dreams that he hopes to achieve.
I said now, I'll take it It's better for you Somehow we'll make it 'Cause that's what we do
The singer is willing to take on whatever challenges he needs to in order to pursue his dreams alongside the person he loves.
Pick a star in the open sky I see you see me And that is why I Hop along to the cowboy beat
The singer feels a deep connection to the person he loves and sees them as a guiding force in his life.
When I feel your fire Jump up to meet
Being with the person he loves ignites a passion within him and motivates him to be his best self.
Something out there Where love is your only friend and We are the ones That will make you feel better and Someone to spare When love is the only end and We are the ones That will make you feel better Oh yeah
The singer's world view is that nothing else matters except love and the relationships we have with others can make everything better.
In a world that has run amok I've got to set my sights Just to get struck
The singer recognizes that the world is chaotic and unpredictable but knows he must still aim for his goals regardless of the risks involved.
I walk away from the rank and file With a punched out mouth And a pack of style
The singer is not interested in conforming to societal norms and instead sets himself apart with his unique personality and attitude.
Make me search myself Until I'm done, and
The person he loves inspires him to look inward and reflect on his own personal growth.
Tell me now in a telegram Do the sea of stars Make a diagram, and
The singer is searching for meaning and a deeper connection with the universe, hoping to find answers about his place in the world.
So alive I arrive on dust You can search my mind For the red on rust, I said Take me there and she really cares Lights up for me gonna hear my prayers I said
The singer feels alive and hopeful because of the presence of the person he loves. He trusts that she will take care of him and be there for him in times of need.
We are the ones That will make you feel better We are the ones That will make you feel better We are the ones That will make you feel better We are the ones That will make you feel better
The chorus repeats the message that love and human connection are the key to improving one's emotional state and finding happiness in life.
Lyrics © MoeBeToBlame, Peermusic Publishing, WORDS & MUSIC A DIV OF BIG DEAL MUSIC LLC
Written by: MICHAEL BALZARY, JOHN ANTHONY FRUSCIANTE, ANTHONY KIEDIS, CHAD SMITH

Lyrics Licensed & Provided by LyricFind
To comment on or correct specific content,
highlight it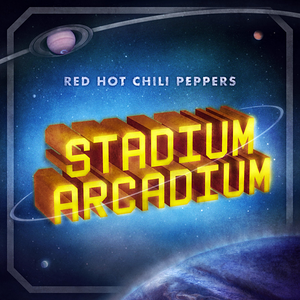 This song was written by Anthony Kiedis in the time he was with model Heather Christie, the mother of his only son Everly Bear Kiedis. The song indicates how Kiedis was in love at the time and was willing to do anything to make his girl feel better, and happy.
Genre not found
Artist not found
Album not found
Search results not found
Song not found