Did I mention we were dreaming
When the devil came to town
I was awoken by the screaming
But nobody heard a sound
And the lies we told at breakfast
Will match the lies we had for lunch
And the lies we said for dinner, yeah for dinner
They're the tallest of the bunch
Did you notice he was cold
When he finally lost control long ago
And the [?]
Was he likely to console
And I'm still not understanding
The things he did before he left
And the one thing that will haunt me
It will haunt me
Right before his final breath, he said
And they broke him down, yeah they broke him down
He said I'll never be your saint you see cause I won't be hanging around
So they broke him down, yeah they broke him down
So I stood there and I held my breath cause I know that it wouldn't be long
Till they broke me down
Did I mention we were flailing?
When the angels came around
And they just sat there they we were waiting
For the first of us to drown
And I started going under
But I didn't hold my breath
Cause the last thing that I needed
Oh I needed
Was the hold of holy dead [?]
Oh no
And no one holds a grudge dear
Like I do, I see it through
And you may not remember
It was nothing much at the time
But I kept it bottled inside
Oh and we all know how that goes
Yeah I've given up on letting go
So here we are, with nothing left here
And now you left me here
And I was last to know
[Chorus]
And they broke him down, yeah they broke him down
So I can't be your saint you see cause I won't be hanging around
And they broke him down, yeah they broke him down
So I stood there and I held my breath cause I knew that it wouldn't be long
Holy smokes [?]
Some say we've given up the ghost
But I think he's in the background (somewhere in the background)
Hiding in his favorite photographs
And he's leaving as a beggar
Horribly undead [?]
But the one thing that I'm sure of
I am sure of
Is he found some comfort there
[Chorus x2]
Till they broke me down
Lyrics © OBO APRA/AMCOS

Lyrics Licensed & Provided by LyricFind
To comment on specific lyrics,
highlight them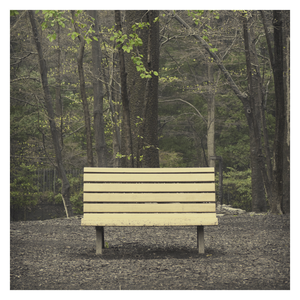 Streetlight Manifesto is a third wave ska punk band from New Brunswick, New Jersey, under the creative leadership of singer/guitarist Tomas Kalnoky. Since forming in 2002, the band has released four full-length albums.

Several of Streetlight's members were already well known among the New Jersey ska community for their roles in past ska bands from that area, most notably Catch 22's Tomas Kalnoky, James Egan, Mike Soprano, and Josh Ansley, as well as One Cool Guy's Stuart Karmatz, Pete Sibilia, Dan Ross, and Chris Paszik.
Read Full Bio
Streetlight Manifesto is a third wave ska punk band from New Brunswick, New Jersey, under the creative leadership of singer/guitarist Tomas Kalnoky. Since forming in 2002, the band has released four full-length albums.

Several of Streetlight's members were already well known among the New Jersey ska community for their roles in past ska bands from that area, most notably Catch 22's Tomas Kalnoky, James Egan, Mike Soprano, and Josh Ansley, as well as One Cool Guy's Stuart Karmatz, Pete Sibilia, Dan Ross, and Chris Paszik.

The band's first album, Everything Goes Numb, was released on August 26, 2003, and was distributed by Victory Records. They headlined their first ever show at Rutgers University on December 9, 2003 in front of a sold out audience.

The line-up has gone through several changes since the band's conception and currently consists of Matt Stewart on trumpet, Mike Brown on alto and baritone saxophone, Jim Conti on alto and tenor saxophone, Tomas Kalnoky on guitar and lead vocals, Pete McCullaugh on bass guitar, Karl Lyden on trombone, and Chris Thatcher on drums.

Though the band has enjoyed little mainstream commercial success, they have received acclaim in alternative music circles, and their debut album is currently in Interpunk.com's top 100 items, over 2 years after its release. In addition, they regularly sell out their live shows, and their first few shows at Rutgers and The Stone Pony not only sold out, but had people coming from as far as Minnesota and Canada. Their second album, a reworking of Catch 22's Keasbey Nights was released on March 7, 2006.

Streetlight Manifesto's third album, entitled Somewhere in the Between came out on November 13, 2007. Rumors also have it that the band is currently working on a series of 8 albums entitled "The 99 Songs of Revolution" in co-operation with Bandits of the Acoustic Revolution, a side-project of singer Tomas Kalnoky slated for release in early 2009.

On November 17, 2009, the band's website announced that "99 Songs of Revolution: Volume One" has been ready for release for quite some time but "some record labels are just plain horrendous." They are also in the process of arranging a tour for 2010 but will spend some time in the studio until they have "a few records to release."

The first album of 99 Songs of Revolution was released on March 16, 2010. On this CD, the band covered songs by artists such as The Postal Service, Radiohead, and NOFX.

Band Members:
Mike Brown - Baritone Sax
Karl Lyden - Trombone
Jim Conti - Tenor Sax
Matt Stewart - Trumpet
Chris Thatcher - Drums
Tomas Kalnoky - Guitar, Vocals
Pete McCullaugh - Bass

www.streetlightmanifesto.com
Genre not found
Artist not found
Album not found
Search results not found
Song not found