Yesterday
All my troubles seemed so far away
Now it looks as though they're here to stay
Oh, I believe in yesterday
Suddenly
I'm not half the man I used to be
There's a shadow hangin' over me
Oh, yesterday came suddenly
Why she had to go, I don't know, she wouldn't say
I said something wrong, now I long for yesterday
Yesterday
Love was such an easy game to play
Now I need a place to hide away
Oh, I believe in yesterday
Why she had to go, I don't know, she wouldn't say
I said something wrong, now I long for yesterday
Yesterday
Love was such an easy game to play
Now I need a place to hide away
Oh, I believe in yesterday
Mm mm mm mm mm mm mm
Lyrics © Sony/ATV Music Publishing LLC
Written by: John Lennon, Paul McCartney

Lyrics Licensed & Provided by LyricFind
To comment on specific lyrics,
highlight them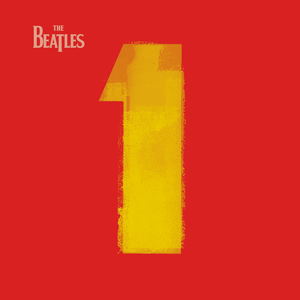 "Yesterday" is a pop song originally recorded by The Beatles for their 1965 album Help!.
According to the Guinness Book of Records, "Yesterday" has the most cover versions of any song ever written. The song remains popular today with more than 3,000 recorded cover versions, the first hitting the United Kingdom top 10 three months after the release of Help!. Broadcast Music Incorporated (BMI) asserts that it was performed over seven million times in the 20th century alone.
Read Full Bio
"Yesterday" is a pop song originally recorded by The Beatles for their 1965 album Help!.
According to the Guinness Book of Records, "Yesterday" has the most cover versions of any song ever written. The song remains popular today with more than 3,000 recorded cover versions, the first hitting the United Kingdom top 10 three months after the release of Help!. Broadcast Music Incorporated (BMI) asserts that it was performed over seven million times in the 20th century alone.
Despite never being a UK number one single, "Yesterday" was voted the best song of the 20th century in a 1999 BBC Radio 2 poll of music experts and listeners.

"Yesterday" takes the form of a melancholic acoustic ballad about a break-up. It was the first official recording by The Beatles that relied upon a performance by a single member of the band -- Paul McCartney was accompanied solely by a string quartet. Producer George Martin once stated "Paul wanted this to be a rock song, but I told him it's impossible, I offered him a string quartet instead". The final recording differed so greatly from other works by The Beatles that the other three members of the band vetoed the release of the song as a single in the United Kingdom. Although credited to Lennon/McCartney, the song was written solely by McCartney. In 2002, McCartney asked Yoko Ono if she would consider reversing the songwriting credits on the song to read "McCartney/Lennon". Ono refused

"Yesterday" has been recognised as the most recorded song in the history of popular music; its entry in the Guinness Book of Records suggests over 1600 different cover versions to date, by an eclectic mix of artists including The Mamas and the Papas and Barry McGuire, The Seekers, Joan Baez, Michael Bolton, Bob Dylan, Liberace, Frank Sinatra, Elvis Presley, Ray Charles, Marvin Gaye, Daffy Duck, Jan & Dean, Wet Wet Wet, Plácido Domingo, The Head Shop, Billy Dean, En Vogue, Muslim Magomayev and Boyz II Men. In 1976, David Essex did a cover version of the song for the ephemeral musical documentary All This and World War II. After Muzak switched in the 1990s to programs based on commercial recordings, Muzak's inventory grew to include about 500 "Yesterday" covers. At the 2006 Grammy Awards, McCartney performed the song live as a mash-up with Linkin Park and Jay-Z's Numb/Encore. It is Vladimir Putin's favourite Beatles song.

"Yesterday" won the Ivor Novello Award for 'Outstanding Song of 1965', and came second for 'Most Performed Work of the Year', losing out to another McCartney composition, "Michelle". The song has received its fair share of acclaim in recent times as well, ranking 13th on Rolling Stone's 2004 list The 500 Greatest Songs of All Time.[28] In 1999, Broadcast Music Incorporated (BMI) placed "Yesterday" third on their list of songs of the 20th century most performed on American radio and television, with approximately seven million performances. "Yesterday" was surpassed only by The Association's "Never My Love" and the Righteous Brothers' "You've Lost That Loving Feeling".

"Yesterday," however, has also been criticised for being mundane and mawkish; Bob Dylan had a marked dislike for the song, stating that "If you go into the Library of Congress, you can find a lot better than that. There are millions of songs like 'Michelle' and 'Yesterday' written in Tin Pan Alley". Ironically, Dylan ultimately recorded his own version of "Yesterday" four years later, but it was never released.

Shortly before his death in 1980, Lennon explained that he thought the lyrics didn't "resolve into any sense... They're good—but if you read the whole song, it doesn't say anything; you don't know what happened. She left and he wishes it were yesterday—that much you get—but it doesn't really resolve. ... Beautiful—and I never wished I'd written it."

"Yesterday" was voted Best Song of the 20th Century in a 1999 BBC Radio poll
Genre not found
Artist not found
Album not found
Search results not found
Song not found