Let's Go to Bed
The Cure Lyrics
(Doo, doo, doo, doo)
(Doo, doo, doo, doo)
(Doo, doo, doo, doo)
(Doo, doo, doo)
(Doo, doo, doo, doo)
(Doo, doo, doo, doo)
(Doo, doo, doo, doo)
(Doo, doo, doo)
Let me take your hand
I'm shaking like milk
Turning
Turning blue
All over the windows and the floors
Fires outside in the sky
Look as perfect as cats
The two of us
Together again
But it's just the same
A stupid game
But I don't care if you don't
And I don't feel if you don't
And I don't want it if you don't
And I won't say it
If you won't say it first
(Doo, doo, doo, doo)
(Doo, doo, doo, doo)
(Doo, doo, doo, doo)
(Doo, doo, doo)
(Doo, doo, doo, doo)
(Doo, doo, doo, doo)
(Doo, doo, doo, doo)
(Doo, doo, doo)
You think you're tired now
But wait until three
Laughing at the Christmas lights
You remember from December
All of this then back again
Another girl
Another name
Stay alive but stay the same
It's just the same
A stupid game
But I don't care if you don't
And I don't feel if you don't
And I don't want it if you don't
And I won't play it
If you don't play it first
(Doo, doo, doo, doo)
(Doo, doo, doo, doo)
(Doo, doo, doo, doo)
(Doo, doo, doo)
(Doo, doo, doo, doo)
(Doo, doo, doo, doo)
(Doo, doo, doo, doo)
(Doo, doo, doo)
You can't even see now
So you ask me the way
You wonder if it's real
Because it couldn't be rain
Through the right doorway
And into the white room
It used to be the dust that would lay here
When I came here alone
But I don't care if you don't
And I don't feel if you don't
And I don't want it if you don't
And I won't play it
If you don't play it first (oh, ho, ho, ho, ho)
(Doo, doo, doo, doo)
(Doo, doo, doo, doo)
Let's go to bed
Oh, ho, ho, ho, ho
Let's go to bed
(Doo, doo, doo, doo)
(Doo, doo, doo, doo)
(Doo, doo, doo, doo)
(Doo, doo, doo)
(Doo, doo, doo, doo)
(Doo, doo, doo, doo)
(Doo, doo, doo, doo)
(Doo, doo, doo)
Lyrics © Universal Music Publishing Group
Written by: Robert James Smith, Laurence Andrew Tolhurst

Lyrics Licensed & Provided by LyricFind
To comment on specific lyrics,
highlight them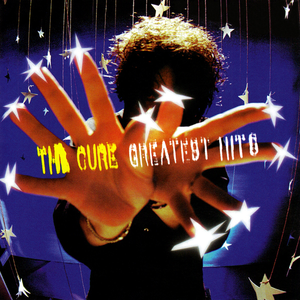 "Let's Go to Bed" is a 1982 single by The Cure. It later appeared on the album Japanese Whispers.

In the aftermath of the bleak Pornography, Robert Smith returned from a month-long detox in the Lake District to write the antithesis to what The Cure currently represented. Written as a sarcastic reflection on sexual imagery in pop music, the single was a surprise hit. It was most successful in Australia, reaching #15.


History

The origins of "Let's Go to Bed" lie in "Temptation", one of the demos for Pornography.
Read Full Bio
"Let's Go to Bed" is a 1982 single by The Cure. It later appeared on the album Japanese Whispers.

In the aftermath of the bleak Pornography, Robert Smith returned from a month-long detox in the Lake District to write the antithesis to what The Cure currently represented. Written as a sarcastic reflection on sexual imagery in pop music, the single was a surprise hit. It was most successful in Australia, reaching #15.


History

The origins of "Let's Go to Bed" lie in "Temptation", one of the demos for Pornography. The song is a relatively upbeat, guitar-driven instrumental. In August 1982, soon after Simon Gallup's departure from the band, Smith demoed a vocal version of the track, entitled "Temptation Two", a psychedelic piece not far removed from the Pornography album but somewhat lighter in tone. At the end of the song, Smith sings a string of wordless syllables, nearly identical to the "doo doo doo"s of the later song. The final version was debuted on Kid Jensen's radio show on 27 November 1982.

Robert Smith has often stated that he wished its b-side, the darker "Just One Kiss" (also first performed during the session) was released as a single.

The song was covered by New York pop band Ivy for their 2002 album "Guestroom". The video for the cover features a brief appearance by The Smashing Pumpkins' James Iha, also known for his love for, and his own covers of, The Cure. Los Angeles rock band The Dreaming have also covered this song.The hook was also sampled by Rihanna in her song S&M


Released 15 November 1982
Format 7", 12"
Genre New Wave
Length 3:33
Label Fiction Records
Producer Chris Parry
Genre not found
Artist not found
Album not found
Search results not found
Song not found