Meat Is Murder
The Smiths Lyrics
Heifer whines could be human cries
Closer comes the screaming knife
This beautiful creature must die
This beautiful creature must die
A death for no reason
And death for no reason is MURDER
And the flesh you so fancifully fry
Is not succulent, tasty or kind
It's death for no reason
And death for no reason is MURDER
And the calf that you carve with a smile
Is MURDER
And the turkey you festively slice
Is MURDER
Do you know how animals die ?
Kitchen aromas aren't very homely
It's not "comforting", cheery or kind
It's sizzling blood and the unholy stench
Of MURDER
It's not "natural", "normal" or kind
The flesh you so fancifully fry
The meat in your mouth
As you savour the flavour
Of MURDER
NO, NO, NO, IT'S MURDER
NO, NO, NO, IT'S MURDER
Oh...and who hears when animals cry ?
Lyrics © Universal Music Publishing Group, Warner Chappell Music, Inc.
Written by: STEVEN MORRISSEY, JOHNNY MARR

Lyrics Licensed & Provided by LyricFind
To comment on specific lyrics,
highlight them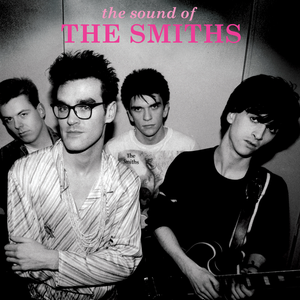 Meat Is Murder [Live at Oxford Apollo 18/3/85] (2008 Remastered BBC Version)
The Smiths were a rock band which formed in 1982 in Manchester, England, United Kingdom. The band consisted of Morrissey (vocals, lyrics), Johnny Marr (guitar, music), Mike Joyce (drums) and Andy Rourke (bass). Hugely influential, The Smiths lasted all of five years from 1982 to 1987, releasing during this period four studio albums (The Smiths, Meat Is Murder, The Queen Is Dead and Strangeways, Here We Come) and three compilation albums (Hatful Of Hollow, The World Won't Listen and Louder Than Bombs).
Read Full Bio
The Smiths were a rock band which formed in 1982 in Manchester, England, United Kingdom. The band consisted of Morrissey (vocals, lyrics), Johnny Marr (guitar, music), Mike Joyce (drums) and Andy Rourke (bass). Hugely influential, The Smiths lasted all of five years from 1982 to 1987, releasing during this period four studio albums (The Smiths, Meat Is Murder, The Queen Is Dead and Strangeways, Here We Come) and three compilation albums (Hatful Of Hollow, The World Won't Listen and Louder Than Bombs). Meat Is Murder went on to enter the British charts at number one in February of 1985, and The Queen Is Dead further confirmed the band's popularity with its release in spring 1986. Greeted with enthusiastic reviews and peaking at number two on the U.K. charts, the album also developed The Smiths' cult following in the U.S., breaking into the Top 100.

After the band's split in 1987, a further six albums have been released, bringing the total number of Smiths albums to 13. These albums consisted of another five compilation albums (Best... I, ...Best II, Singles, The Very Best of the Smiths and The Sound of the Smiths), and one live album (Rank) recorded before the band's split during The Queen Is Dead tour. Both "Best I" and "Best II" were heavily criticised by critics and some fans; "The Very Best of", was very similar content to said "Best" albums, sold excellently, but drew much criticism from press and the band, who had no input.

Former members

Bass was originally played by Dale Hibbert, but he was replaced after 4 months. Craig Gannon was briefly a second guitarist for the band in 1986.
See The Smiths First Meetings
Genre not found
Artist not found
Album not found
Search results not found
Song not found